The direct sales industry is full of great products that create solutions that make people's lives easier. There are products that make your skin healthier, products that make carrying your things easier, products that make getting a great meal on the table easier… and products that make keeping your romance alive and prioritizing your primary relationship even with the hustle and bustle of every day life – EASIER. That is what Cloud 9 Parties is all about. But it isn't just about the bedroom – by expanding the traditional intimacy product line with lingerie, jewelry, spa products, and perfumes; Cloud 9 Parties appeals to a broader audience and enhances more than just the bedroom experience.

Cloud 9 Parties offers one of the most generous compensation plans in the industry. The owner knows just exactly what it takes to be a great consultant – she was one for years! – and she is passing along that knowledge to her consultants every day. They even cover the cost of Hostess Rewards! How cool is that! You can hold super fun in-home or online parties, participate in vendor events, or run your business online with your very own website! Cloud 9 Parties Consultant Kits start at just $99 and include top-selling products and marketing materials to start your business off right. They even offer a Fast 45 program that allows you to earn more than $800 in products and supplies in your first 45 days. Additionally, they have monthly incentives, a car bonus, incentive trips, and more!

Independent Cloud 9 Parties Consultant Stacey Watson loves being a part of Cloud 9 Parties and would love to have you on her team! Here is what she had to say: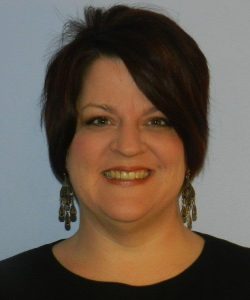 I love the extra income Cloud 9 Parties has brought to my family and all of the great people I have met because of my business. I chose Cloud 9 Parties before they had even opened, without talking to anyone or seeing any products. I stay with Cloud 9 Parties because I have fun, I am making money, I have gone on two Caribbean cruises, won fabulous prizes, and made a ton of friends. Cloud 9 Parties allows me to help people bring a little romance back into their life, whether they are liking themselves a little more because they feel strong and sexy, or whether they are spicing things up in the bedroom with a partner. I educate people while making them laugh…and I love my job!
Check out Stacey's website to learn more about how you can get involved with Cloud 9 Parties and be sure to also follow her on Facebook, Pinterest, and Instagram.