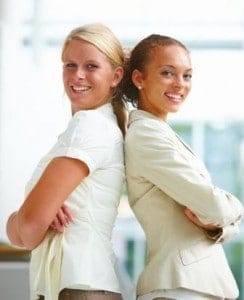 Local Networking Groups are a HUGE avenue for getting leads, referrals, parties, customers, expos, the list goes on and on! The Party Plan Coach has made it easy to run a networking group in your town! Bring Party Plan Divas, Inc. to YOUR neighborhood
What is Success Sisters?
Success Sisters is the local networking opportunity for PartyPlanDivas.com. Through local chapters, Members have the opportunity to meet once a month in a relaxed, fun setting to network, train, and be inspired by other Party Plan Professionals. Each meeting includes a Networking Mixer, Raffles, Prizes, and Training direct from The Party Plan Coach! Being a part of Success Sisters is another perk to Party Plan Divas Membership.
Diva Success Sisters is the first and only Local Networking Organization that is solely for the Party Plan Professional. As an entity of PartyPlanDivas.com and Party Plan Divas, Inc, Diva Success Sisters is the fastest growing Networking opportunity across the USA.
What Makes Diva Success Sisters different?
Diva Success Sisters is ONLY for the Party Plan Consultant – not just general "direct sales", making it a one-of-a-kind organization. Each Chapter Founder is personally trained by The Party Plan Coach and each meeting will include a free training session just for you, the Party Plan Professional.
Also, Diva Success Sisters goes beyond just the once-a-month meeting by giving you the opportunity to "Sister-Up" with another Diva for ongoing training throughout the month!