Finding undergarments that actually fit can be a daunting task if you go it alone. Even if you go to a local store you may be fitted wrong or fitted for only the garments from that particular store! And let's be real – there are few things more intimidating than having to strip down in a public dressing room to be measured by someone you have literally just met. Then add in if you have any body image concerns and well… let's just say it isn't always the most flattering experience. That is where Essential Bodywear comes in. Essential Bodywear Consultants know the important of properly fitting undergarments – both in comfort and in looks – and each one has been specially trained on just exactly how to measure and recommend the perfect solution for your body shape – all in the comfort and privacy of your own home! Ladies, you can not beat that.

As an Independent Essential Bodywear Consultant you can help women look and feel better in their own skin with properly fitting undergarments that are not only comfortable but affordable and flattering no matter what size or shape! No more sliding straps, double bubble, stabbing underwire – you name it – they fix it! They offer an impressive line of bras, panties, shapewear, and more. Independent Essential Bodywear Consultants receive extensive training from their upline and corporate office to make sure each customer is well taken care of. With their generous compensation plan and getting started bonuses, you can begin earning money and building your business from the very start.

IndependentEssential Bodywear Consultant Pam Rowell has seen great success from her business – both for herself and the women she has helped look and feel fantastic. Here is what she had to say: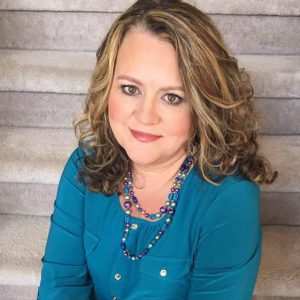 I am a professional photographer. I am so used to helping women feel better about themselves in front of my camera. Helping them feel more confident and attractive every day is an amazing feeling. In doing so, it has built self-confidence for me! Since I have started building a team, I am enjoying watching women come into the company and watching them blossom. We all join for different reasons. My mission is to help them achieve their personal goals.
Check out Pam's website – BraLadyPam – to see how you can get involved in this ground floor business opportunity. And be sure to also check her out on Facebook, Pinterest, and Instagram!