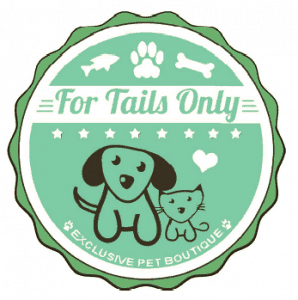 For Tails Only, owned by Brande Brown, is a direct sales company for the pet lover that is currently in prelaunch. We are an exclusive pet boutique carrying treats made from the finest ingredients from the USA as well as grooming and bath products, unique pet toys, gifts and more.
For Tails Only – Ground Floor Opportunity
Our products put your pet's health and safety first. We are dedicated to continuous research and development of innovative and exclusive pet products allowing us to provide new and exciting items to meet the wishes of our pet savvy customers and consultants. We have also searched far and wide to offer items you won't find in your average pet store or super center, representing many small business owners in their efforts to grow their businesses and sell to a larger market share of pet parents. Our products will definitely get some tails wagging!
The goal of For Tails Only is for consultants to share their passion and love for pets and create an income that can bring change to their lives. To do that, we offer a base commission of 20% on sales and a commission structure built to reward you for both sales, team building and fundraising.
The cost to join FTO and start building your own pet boutique is $99 until December 15th. After that it goes up to $129. Your starter kit will be filled with a sampling of FTO treats and products as well as a custom pet tag, a sampling of pet bath and body products, business supplies and a tote to hold it all. To aid your success, you will receive a website set up just for you at a cost of $20 a month. You will be able to earn additional business supplies based on the amount of your sales. We don't want you to have to spend hundreds of dollars on supplies.

If you'd like to try a sample of For Tails Only products, we have some Christmas themed treats for sale during prelaunch, just go to http://prelaunch.fortailsonly.com and click on the shop button. Interested in becoming an Independent Handler and getting in at the beginning of something big, click on the join button. Be sure and put Kadi Easley in the referral box. Need more information? Email me at fto.kadi@gmail.com . You won't be billed for your kit until December 15th. and you have until the 18th to pay. Your kit will ship in early January. And, if you join right away, every customer order that you refer between now and Dec 15th will earn you 20% of sales toward the cost of your kit.
**********
Disclaimer: This is a guest post.  Party Plan Divas is not responsible for the above content and does not endorse, approve, or certify the information above, nor does it guarantee the accuracy, completeness, efficacy, timeliness, or correct sequencing of such information.   We encourage you to research any opportunity you are interested in by contacting the advertising consultant listed above.
Sharing Is Caring! Please Share This With Your Team and Colleagues!
Related