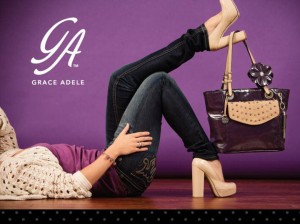 Have you ever said, "I wish I could have been in on the ground level of THAT company!  I would be rich!"?  Here is your chance!!!  Grace Adele is opening its virtual doors August 1st, to take the intimidation and frustration out of fashion!  These are the beautiful bags, clever clutches, stunning jewelry, and awe-inspiring accessories your girlfriends are going to be giving, and getting, this holiday season!  Why not be the one helping them fulfill their shopping desires, while earning the plump commission checks that come with the launch of a new company!
Grace Adele's products let you go from the early morning dash out the door to an evening on the town, without missing a beat!  Keep it elegant, romantic, or feisty; create a look completely unique to you!  These trendy products all complement each other and are available in seven basic colors or prints: red, zebra, teal, black, leopard, natural, and purple.
The Grace Adele Style System is effortless.  Define your style in 5 easy steps:
1)      Pick My Bag Color
2)      Pick My Bag
3)      Add My Clutch
4)      Style My Bag
5)      Style Me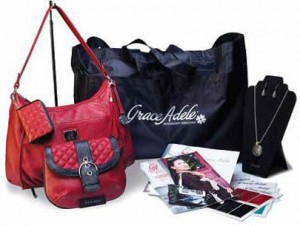 Your investment of only $199 US / $239 CAN will get you everything you need to hit the ground running in this amazing launch opportunity!  There are awesome incentives and award programs starting right away that you will not want to miss out on!  So contact me today for more information and to get started in the business of your dreams!
Lindsay Lange – Independent Grace Adele Consultant