One of the fundamental truths of the direct sales industry is that if you are not booked as solidly as you want to be – it simply means not enough people know that you do what you do! Getting your name out in your local area so that people know to call on you for parties and orders is one of the key steps to growing a large and profitable direct sales business. But most Consultants do not know how to approach people to talk about their business, or they fear the rejection so much that it keeps them from saying a word. That is why I am such a huge fan of Luci Bags – a direct sales company MADE for direct sales consultants. Their gorgeous bags and totes are not only functional for carrying everything you need, but they allow you to show off your business right on your bag! How cool is that!?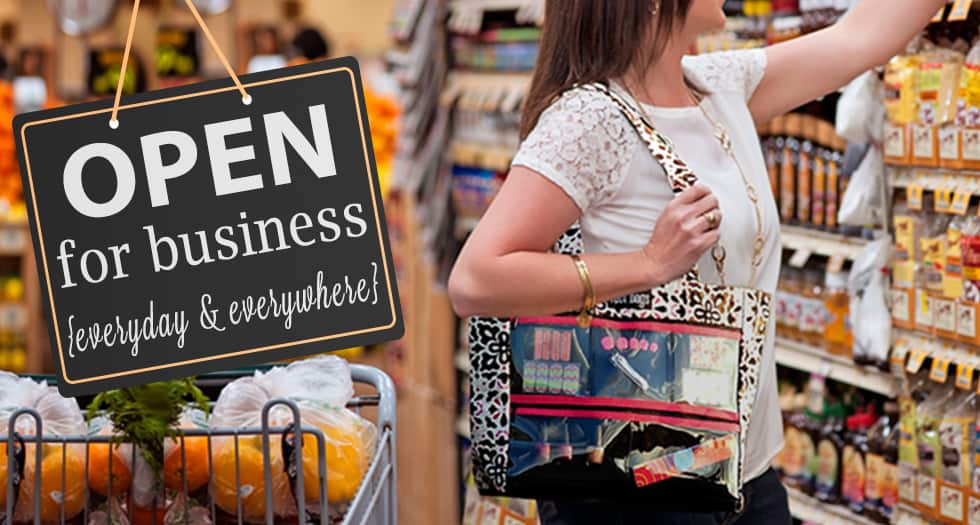 Luci Bags started as design-your-own fabric handbags. One day ownerRebecca Lucas received a custom request for a windowed display tote. After several prototypes, the Original Display Tote was born and Luci Bags changed forever! Today they offer a variety of display bags, totes, and accessories for women to showcase their business, loved ones, pets… or all three! You can shop for your Luci Bags directly online or host a Luci Bags Party online or in-home if there is a consultant near you!

At this time, Luci Bags is not accepting new Consultants – but they will be soon – so you will want to connect with Independent Luci Bags Consultant Dawn Tinney so you will be the first to know when this ground floor opportunity opens up again! Check out Dawn's website to order and then connect with her on Facebook and let her know you want to be updated when they open up their business opportunity again!