Everyone has someone or something they love, and now with Our Hearts Desire you can wear your love in many different ways. With so many options to choose from it can be hard to decide where to start.
I however immediately fell in love with the Love Inside the Box locket and charm set that I was sent for this review from Independent Our Heart's Desire Designer Bethella Phillips. This square locket pendant in silver with beautiful crystal rhinestones surrounding the window.  With any of the lockets you simply open the locket and insert the charms of your choice to show what you love.  My locket includes the round Live, Love, Laugh charm to remind me to do those things everyday, the Silver Angel Wing to remind me of the loved ones I no longer have with me and the Cocktail glass (margarita) because we all love a Girls Night In! Once you have completed your Love Locket you can choose various styles and lengths of chain to place your locket onto.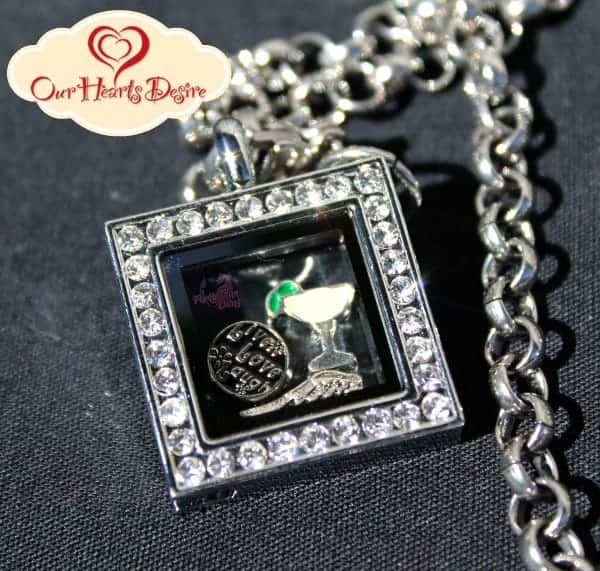 There are many ways besides the charms to customize your own Our Hearts Desire jewelry using the bracelet options, the shape of lockets (including a beautiful heart), your chain style and length as well as backplates with various messages on them to place inside your locket.  The options are almost endless and because you can do so much to personalize they really are a gift from the heart for someone in your life (or even yourself).
Founded in 2008, Our Hearts Desire is thriving not only in the U.S. but also in Canada and Puerto Rico and still growing!  Our Hearts Desire was created to empower individuals to reach any level of success they desire by way of social selling.  At our Hearts success they believe that if you can dream it, you can achieve it!
Sharing Is Caring! Please Share This With Your Team and Colleagues!
Related