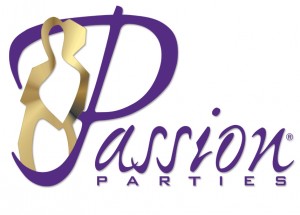 I love all types of spa products and have an entire cabinet filled with all kinds of wonderful shower gels, bubbles baths, lotions… you name it, if it is pampering – I own it.  I love nothing more than a hot bubble bath with my Kindle and a glass of Moscato as a way to end my day.
I fell in love with Passion Parties RomantaTherapy line several years ago when the only scent they offered was Plumeria.  Since then I have loved the Green Tea scent, then last year the Pomegranate Ginger, and now my new favorite -that Independent Consultant Erica Ardali sent me for Christmas in July – Coconut Lemongrass.
Get your body ready to be explored. Infused with the uplifting fragrance of Coconut Lemongrass, this set includes Refreshing Bath & Shower Creme, Smoothing Sugar Scrub, Toning Body Butter and FREE Super Deluxe Smitten. Reusable gift bag included.
The Coconut Lemongrass scent is amazing – it reminds me of tropical beaches – a mix of suntan lotion and salty sea air.  The Smoothing Sugar Scrub is a great exfoliant that is not harsh on the skin at all.  The little sugar granules are small and gentle and sluff off dead skin and dirt to leave fresh beautiful skin underneath.   The Bath & Shower Creme is nice and thick, but makes your skin silky smooth.  The Super Deluxe Smitten is like getting a massage in your own shower.  It has little nubbies on each side – hard on one side and soft on the other – and fits perfectly over your hand.   Finish up with the Toning Body Butter and you have just had a whole spa experience right in your own shower.
Passion Parties is one of the leaders in the Romance Party Plan Industry with a wide variety of spa products, intimacy enhancers, and bedroom accessories.  Consultants like Erica Ardali are "spreading the passion" through the USA and Canada with tasteful, fun home parties for ladies only.   Perfect for a Bachelorette Party, Birthday Party, or just an excuse to get the Girls together, Passion Parties are "The Ultimate Girls Night In."
GIVEAWAY
I am excited to offer one of my readers their own Summer Skin Coconut Lemongrass Spa Collection which includes the Scub, Shower Creme, Body Butter, and massage mitten, all packaged together in a reusable gift bag from Erica Ardali, Independent Passion Consultant!