Officially launched as Silpada Designs in 1997, Silpada has an exclusive line of quality Sterling Silver jewelry pieces.  Now this basement business has enabled thousands of women to bring their dreams into reality.

Silpada offers a real, .925 Sterling Silver line of jewelry pieces that are not plated or painted.  Customers and Independent Representatives alike can have peace of mind in the craftsmanship of every piece along with the Lifetime Guarantee provided by the company.   I absolutely have loved every piece of Silpada jewelry I have ever purchased and there is definitely a difference in my Silpada pieces and my other jewelry in the quality, look and the feel of the pieces.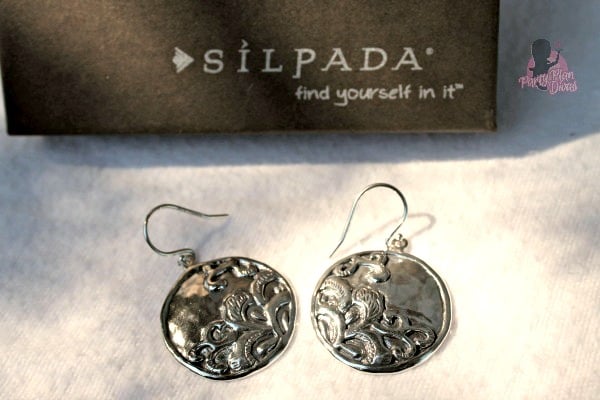 Independent Silpada Consultant Mauralee Ramirez sent these BEAUTIFUL Tidal Wave earrings and I absolutely LOVE them!  I wear them nearly daily and am complimented constantly when I do.  They are perfect for everyday wear because the size isn't too big but I can also wear them out at night because they are so classic and timeless.   I love that they go with EVERYTHING I wear so if I am going out of town I don't have to bring my entire jewelry box with me,  I know that taking just this pair of earrings will go with any of my outfit choices.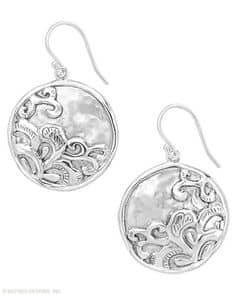 Another great thing about these Tidal Wave earrings is not only can I mix and match them with various other pieces from Silpada such as the Noble necklace but they look great on their own with no other jewelry needed for my look. They also match my Poseidon Ring that was featured in last years Diva Holiday Gift Guide – that I still wear often and it looks as amazing as it did the day I pulled it out of the box.
Silpada also has a line of products for men and even children. With beautiful and age appropriate designs for the kids and something special for the man in your life you can do all of your gift shopping in one place!
Becoming an Independent Silpada Representative is a wonderful way to go from saying "I should" to "I will".  With corporate training and events, rewards and recognition not to mention the Sisterhood or network of other Silpada representatives that are there to answer questions, cheer you on and forge friendships with there is no better time than NOW to get started with your own Silpada business.
Check out Maralee's website to learn all about Silpada and enter to win your own pair of Tidal Wave Earrings below!
Sharing Is Caring! Please Share This With Your Team and Colleagues!
Related