Everyone loves to eat!! And everyone fumes about the same problem every day…"what will I fix for dinner??" We have the answer for that! Tastefully Simple has collections you can purchase that will help you make your meal planning a BREEZE!Even better, you can join the Tastefully Simple family and help other households like yours put delicious, simple meals on the table for breakfast, lunch, dinner -and even snacks! Tastefully Simple offers an extensive line of seasonings, mixes, dressings, soups, spreads and more. You do not have to be a gourmet chef to put a great tasting, unique meal on the table at every sitting. Tastefully Simple can turn even a simple meal into something magnificent.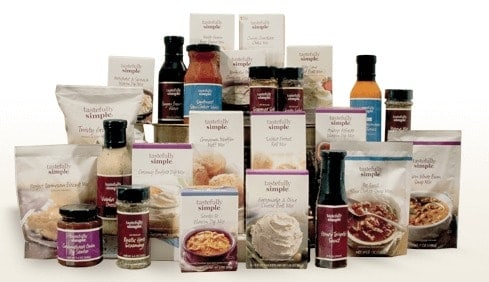 As a Tastefully Simple Consultant you can host on home tasting parties, online events, participate in vendor fairs, hold fundraisers, or simply sell online with your very own Tastefully Simple website. You can get started with Tastefully Simple for as little as $39 plus your choice of Meal Collection Kits which lets you choose how many kits you want to get started with. You will also receive catalogs, receipts, and other necessary business building tools as well as access to your own back office and exclusive training materials.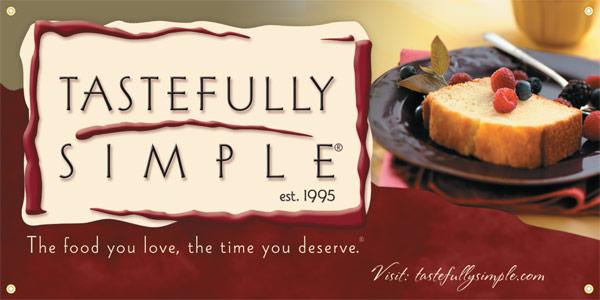 Independent Tastefully Simple Consultant Lisa Olinger has loved being a part of the Tastefully Simple family. Here is what she had to say about her business: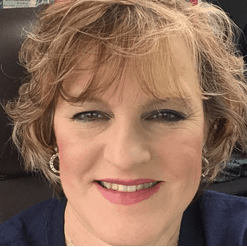 I was tired of not having something easy to fix for dinner every day. I would work until 530 every evening and although I work from home I was struggling with figuring out how to fix something good but needed something quick. When I found this company I totally flipped over the beer bread first, then as I started trying things, I knew I could make this work… I love to cook and i love to eat but I also love taking care of people which is why I am a Nurse… and one of the best things i can do is teach people how to plan their meals and plan according to the diet they may need to follow… and with Tastefully Simple I can do that.
You can learn more about the Tastefully Simple Business Opportunity on Lisa's website and be sure to also connect with her on Twitter.
Sharing Is Caring! Please Share This With Your Team and Colleagues!
Related