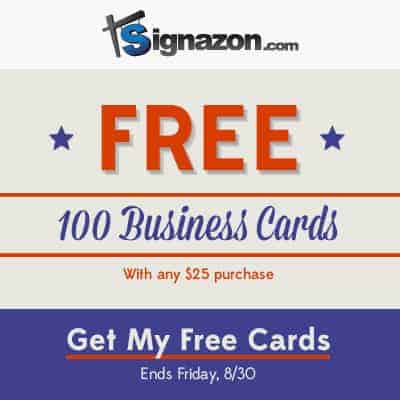 Hey Divas!  I am so excited to release this special to you BEFORE Signazon even releases it to their own customers!  Now through midnight Friday, August 30th, when you make any purchase over $25.00, you will receive 100 FREE Business Cards!!
Signazon.com creates custom car magnets, window signs, yard signs, banners, vinyl wraps and more!   Their easy to use software will help you design a professional looking image in just minutes and is printed using the highest quality products and technology.  Plus their online assistance is amazing – I LOVE when  run in to an issue trying to design something and I can just hit a "click to chat" and have a representative help me immediately… THAT is good customer service.
Based in Dallas, TX but with multiple production facilities across the nation, Signazon.com is your source for all types of custom signs. We use a highly-advanced e-commerce platform, fully-customizable, template-based designs and technologically-superior manufacturing processes to produce banners, car magnets, offset printing, oversized checks, window decals, vinyl lettering, yard signs and more.
Signazon.com specializes in 1440 DPI, full-color digital printing and custom designs for no additional charge. We can produce signs in any size and quantity you need, with continuous quantity discounts to make bulk orders more-affordable. Our vast selection of durable materials provides solutions for every part of your business, from storefront advertising to vehicle identification. We also offer high-quality digital offset printing of business cards, postcards, door hangers, and more on thick 14pt cover stock to complete all of your advertising needs. If you're not a business owner, you can still use Signazon.com products for personal events such as weddings, birthdays, and graduations.
Head on over and check them out now, and get 100 FREE Business Cards with your purchase over $25 – I am ordering our Diva Success Seminar Banner now and getting free business cards!!  Can't beat that!!  And this price is WAY better than what I would pay to have it done locally!  Have events planned for this Holiday Season?  Make a great first impression with a beautiful full color banner! (and business cards!!) 😉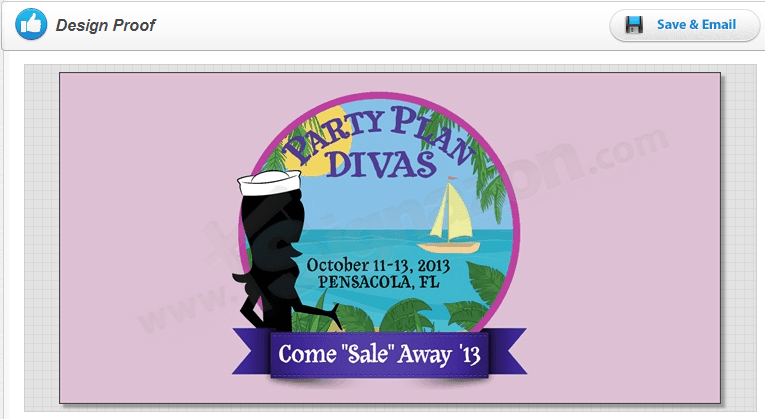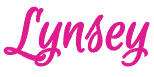 Disclaimer: I was not compensated in any way for this post – just helping to spread the word! 🙂