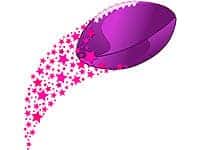 Earlier this week I attended a meeting with the American Business Women's Association as a Guest.
The guest speaker, and the only man in the room, was a Business Consultant for the Small Business Development Center.
He was a phenomenal speaker and you could tell he had become very successful by showing others how to make their OWN success.
At the end of his speech, he started to laugh, and said he usually wasn't speaking to all women, and always closes his talks with a football analogy.
I would never consider myself to be a huge football fan, but his story struck a nerve with me so hard, it has been hard to shake.
"Last week the NY Giants played the Dallas Cowboys in the Playoffs. It was a close game, but the Giants were victorious. After the game at a press conference, the Cowboys Coach said after watching the game tapes over and over, he was convinced that 'the best team LOST – we simply did not execute our plan.'
Execute Your Plan
Even if you are the absolute best at what you do, if you do not EXECUTE your plan, you will not win. My challenge to all of you is to spend this week EXECUTING – you know what needs to be done, go out and work your plan! See you at the TOP!