I love seeing new companies come into the direct sales industry – is it always a sign of innovation and growth and unlimited opportunity!
When my friend and new Independent AbbyBelle Beauty LLC Style Advisor Jacinta Northington signed up to be featured in this year's Christmas in July, I was ecstatic to get to experience a new and up and coming direct sales company!
AbbyBelle Beauty LLC's mission is simple – to "offer a full line of products designed to enhance each woman's unique beauty." Their impressive new line of products will do just that.
Jacinta sent in the AbbyBelle Body Butter & Sugar Scrub Collection in the Lovely Scent. Let me begin by saying that this set is named perfectly – the scent is absolutely lovely.
The AbbyBelle Sugar Scrubesugar body scrub will gently exfoliate dead skin cells, remove dirt and toxins, as well as help to improve blood flow to the skin's surface.
Jojoba oil, rice bran oil, and Vitamin E will penetrate into the skins surface replenishing moisture loss leaving yyour skin soft, polished and moisturized.
The AbbyBelle Body Butter is thick and creamy and nourishes your skin with shea and cocoa butter.
Other ingredients such as Vitamin E, C, and Grape seed Oils, help aid in preventing premature aging, reducing inflammation, scar appearance and stretch marks.
It even has Japanese Green Tea to prevent and protects the skin from free radical damage. And did I mention how wonderful it smells?!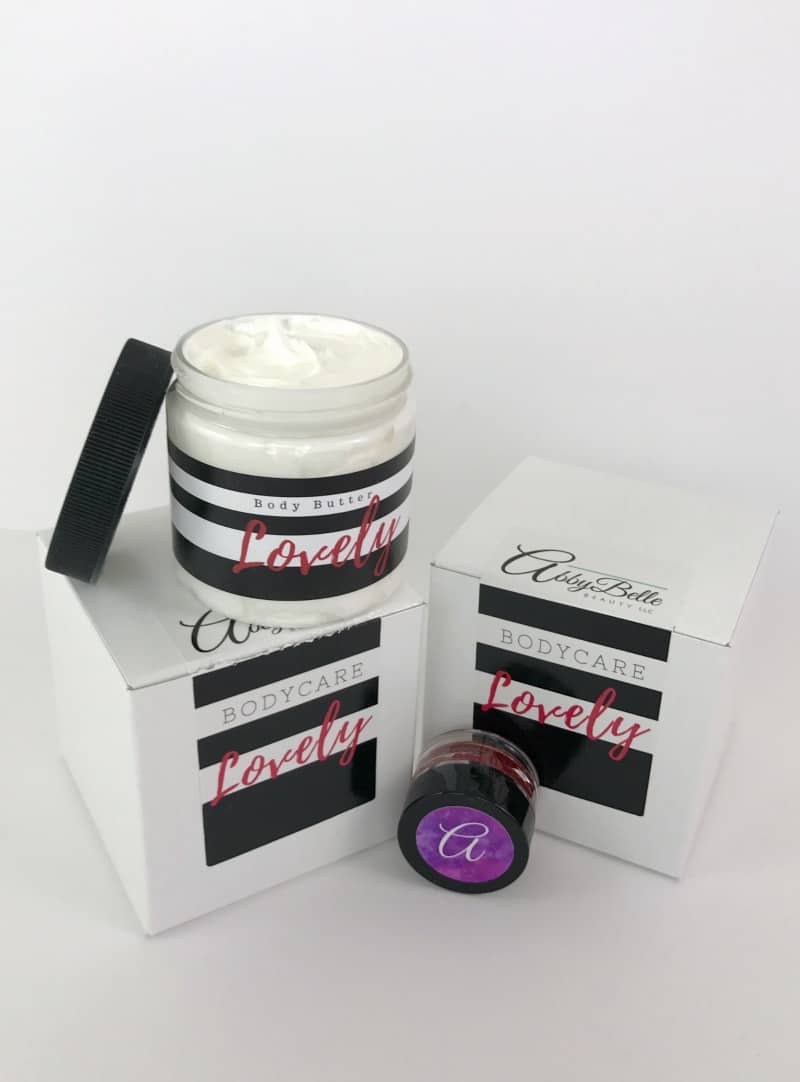 AbbyBelle Beauty LLC offers a full line of skin care, body care, makeup, jewelry, totes, hair accessories and more!
No matter who you are shopping for AbbyBelle has a product for everyone on your list young and old!
As an AbbyBelle Hostess, you can earn free and discounted products as well as Hostess Exclusives just for sharing these great products with your family and friends!
As an AbbyBelle Style Advisor, you can build your business any way you like with their unique and generous affiliate structure.
Check out Independent AbbyBelle Beauty LLC Style Advisor Jacinta Northington's website to learn more about how you can get involved with AbbyBelle!