Sometimes the most simple pieces of jewelry can be the most beautiful. That was my first though when I opened the little fabric bag that held a pair of beautiful, sparkling Waved Earrings from Independent AdorableU Consultant Florence Carlsson for inclusion in this year's Christmas in July Gift Guide.
These delicate hoops have just the right amount of shine and are super light weight with an easy close clasp.
They are perfect to dress up and wear with a little black dress or dress down and wear with your favorite pair of blue jeans.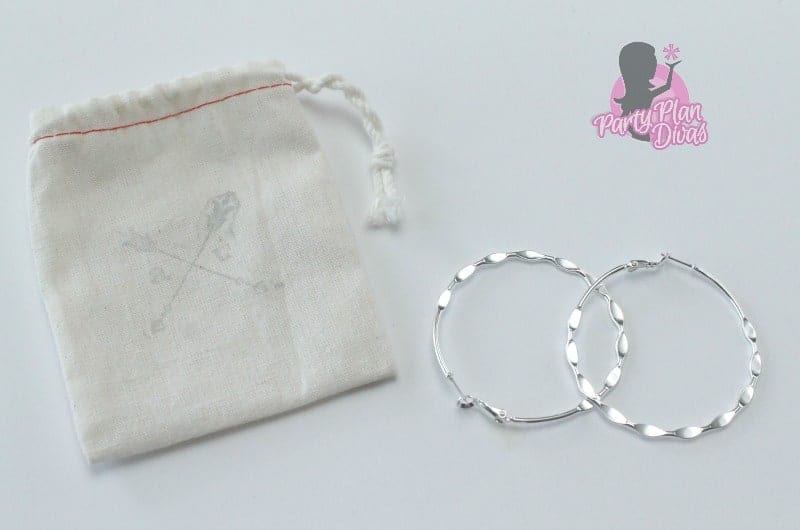 AdornableU is a new direct sales company that offers beautiful jewelry and accessories for women of all ages.
At AdornableU they "believe in the outward display of inner beauty" and offer jewelry that is simple but timeless. Their pieces are stylish and smart and can fit any budget.
I love that AdornableU has products I have never seen anywhere else – like the bracelet that also works as a hair tie! How cute is that!?
I also love the way the XOXO Earrings wrap around your ear – I may need a pair of those!

AdornableU offers a ground floor business opportunity for people wanting to share their mission of beauty.
Their AdornableU Get-Togethers are a place for friends to come together to shop and in a relaxed, fun atmosphere while the hostess earns great rewards.
As a customer you can shop from a unique product line through one of their professionally trained consultants like Florence for a stellar shopping experience and great customer care.
Check out Independent AdorableU Consultant Florence Carlsson's website to learn all about how you can get involved in AdornableU!