If you already have an account on our website, please
log in
to continue
---
Build Your Direct Sales Business Online
with the Diva Success Club!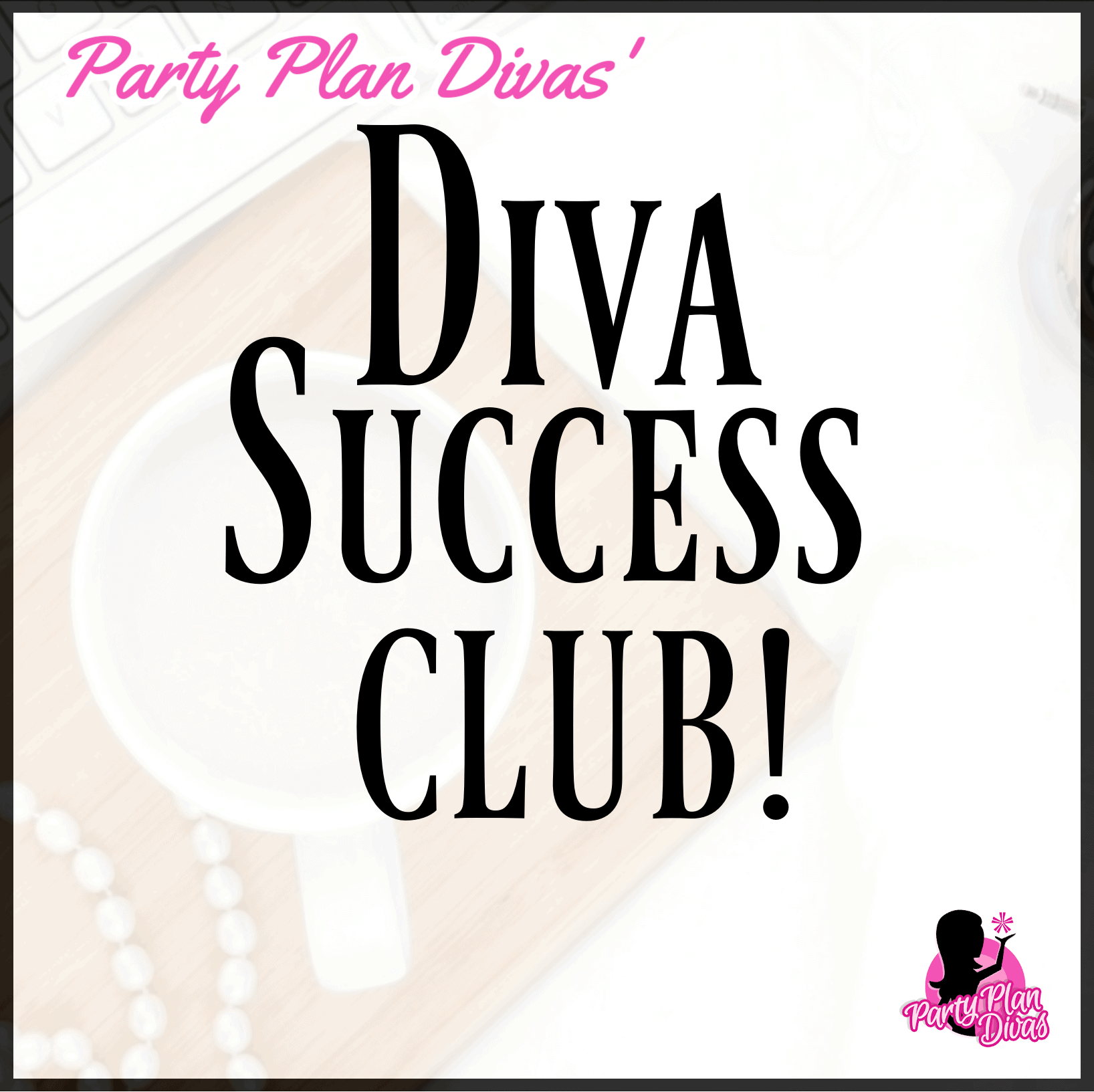 Being a Party Plan Diva means you know it takes time and effort to create a business worth celebrating. With the Diva Success Club you will learn proven and effective strategies to grow your direct sales business online!
You will save hundreds of dollars and get access to training that can help you create total lifestyle freedom. If you're ready to take your business to a whole new level, to really understand what it takes to make sales no matter what you're selling and to establish a business that simply can not fail then the Diva Success Club is for you.
Here's what you get instant access to when you join today:
Minimum Two New Diva Products Every Month
Party Plan Divas Library - 12 Completed Trainings Ready for You
That's over $400 worth of training, free, when you join the club, and the value grows every month.
Here's what you get:
Diva Success Club Workshops Every Month:
Diva Success Club: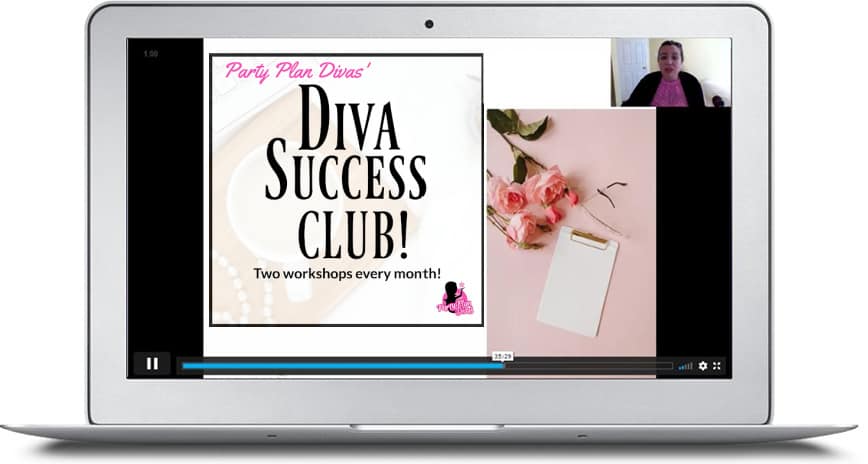 Every month you'll gain access to a minimum of TWO awesome direct sales products and get continued access to a growing library of training and products.
12 Training Products & Downloads In The Library Now:
iva Success Club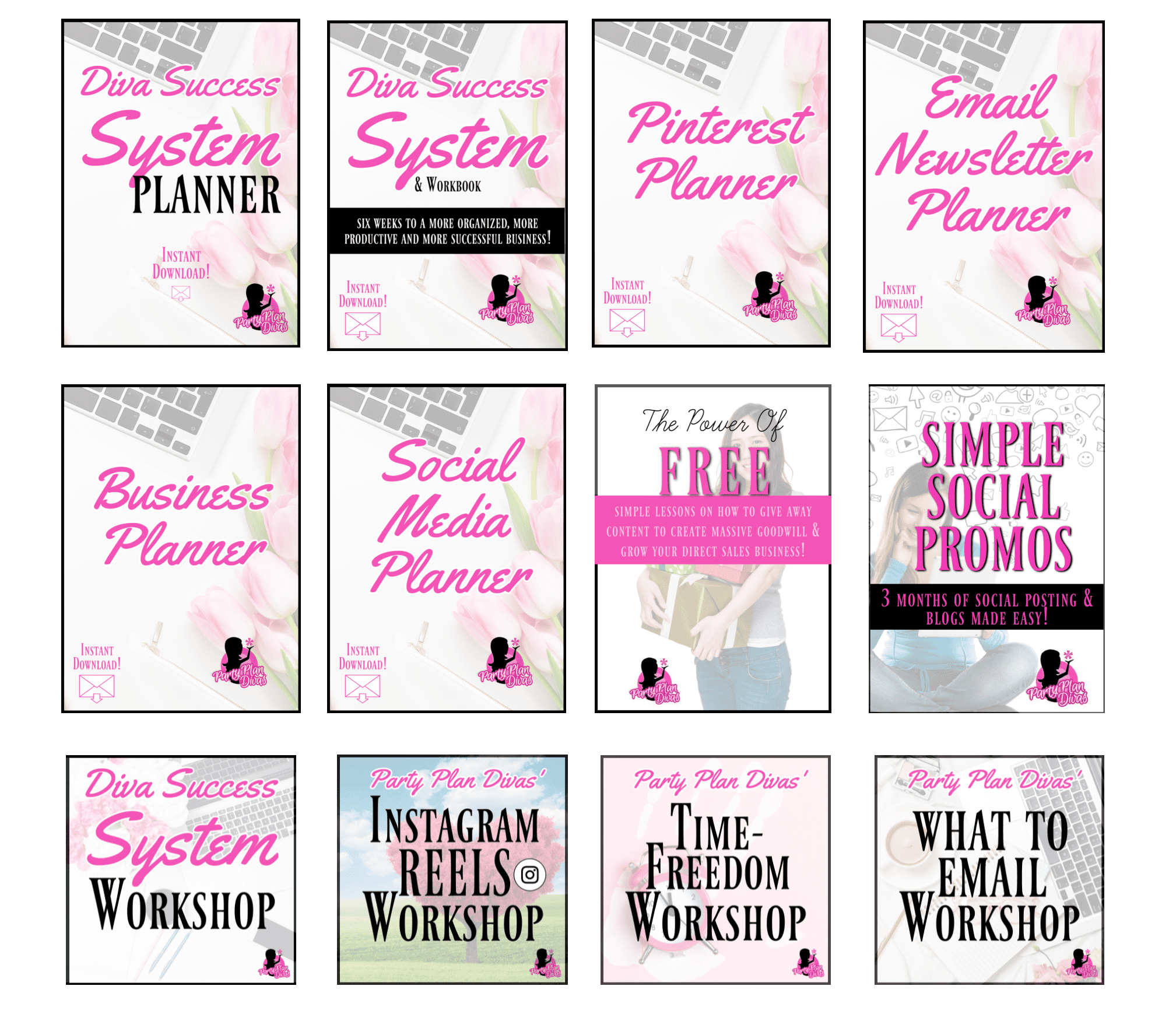 Workshops Every Month:
I'm so thrilled to bring this membership to you. I personally have experienced lifestyle freedom since 2007 and I am on a massive mission to help 1,000+ women to do the same!
I want to make it really easy for you to grow your business and I can't do that if I don't get this training in your virtual hands. I know you have a lot of commitments so I wanted to make sure the club price was a no-brainer. It's just $20/month and you can cancel at anytime right through the customer area with an easy one-click cancellation.
I hope you'll join us and I can't wait to see you on the other site!
Join The Diva Success Club by Filling Out The Form Below!