If you already have an account on our website, please
log in
to continue
How to Use Pinterest Planner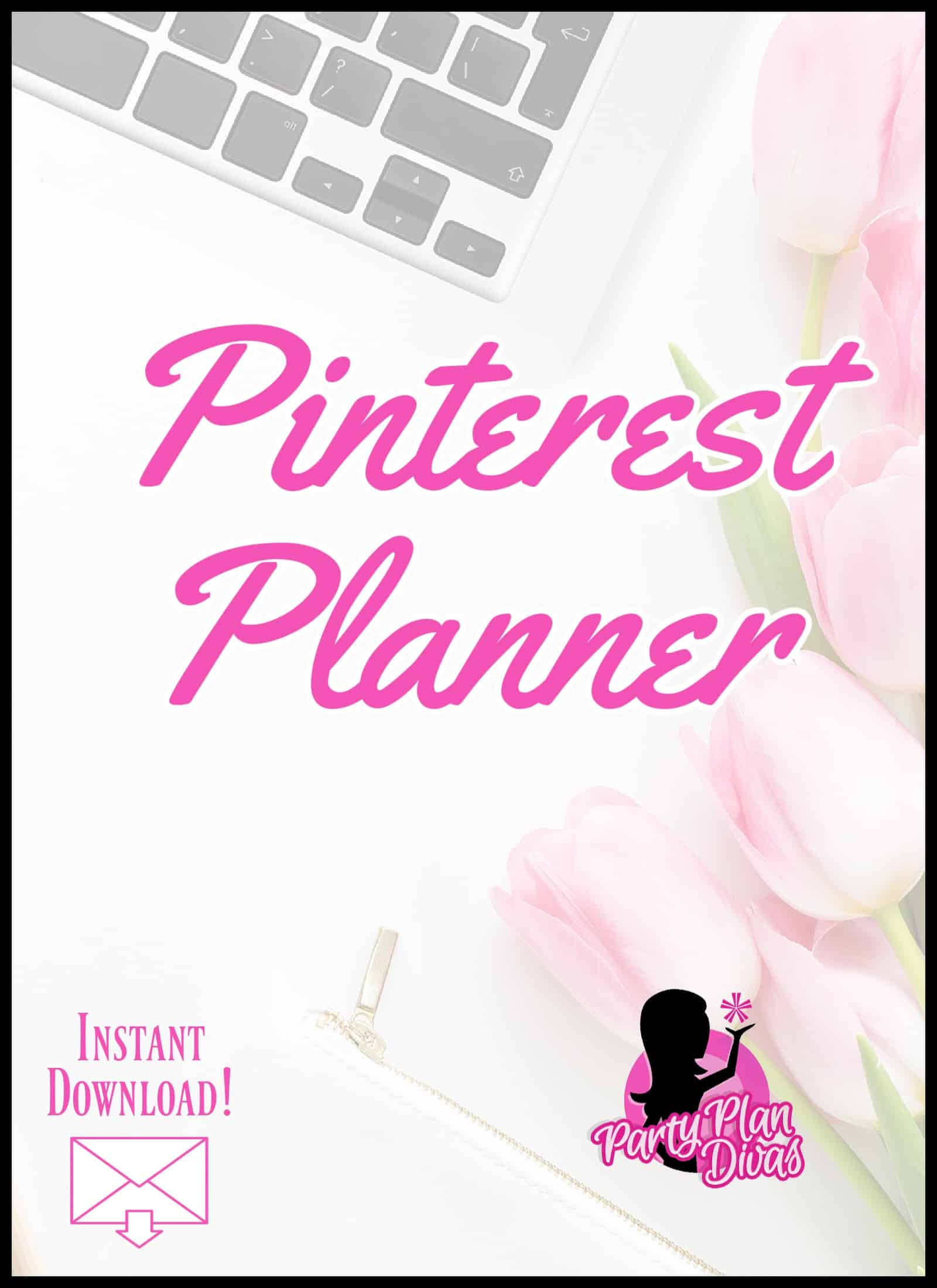 If you're new to Pinterest or just "dabbling" in it this 71-page, step by step and piece by piece Pinterest planner is for you!
In it's simplest form pinterest is a search engine.
Think about it:
How often do you go to Facebook or Instagram and search for solutions?
Now often do you search Pinterest?
We look for:
Cute themes for our kids parties.
Recipes for dinner.
Craft ideas to keep kids busy when they're stuck at home (you know it).
DIY decorating ideas.
Fancy coffee blends.
Smoothies that taste great.
And more!...
We're looking up stuff on Pinterest and that is what makes Pinterest such a powerful marketing tool for your direct sales business. People are already on there looking for help and ideas. Get yourself listed and found and you'll start to see traffic. Do it well and you'll see a LOT of traffic. Who doesn't want that?!
I'm so excited to bring you the Party Plan Divas Pinterest Planner. This planner walks you through the steps and gives you plenty of space to brainstorm, record and track as you go from just getting set up to growing your Pinterest traffic.
Here's the full planner:

Here's what is covered in the planner:
Pinterest Profile & Setup Steps to Success
Pin Strategies, Advice & Branding for Getting Traffic
Nail Your Niche to Explode Your Viral Status
Showcase Your Expertise with Carefully Curated Boards
Pin with Ease to Rapidly Attract Your Dreamy Leads
Generating A Captivated and Buying Audience
Fuel Your Pinterest Marketing with Data-Driven Decisions
This planner comes in a Word Doc and PDF so that you can fill it in on your computer (or upload to Google Docs) OR print it out if you prefer pen and paper (my fav).
Use the checklists, toolbox, strategies, resources and more over and over again as your build your business using Pinterest.
Available for immediate download upon purchase.
Complete the form below to place your order.