If you already have an account on our website, please
log in
to continue
---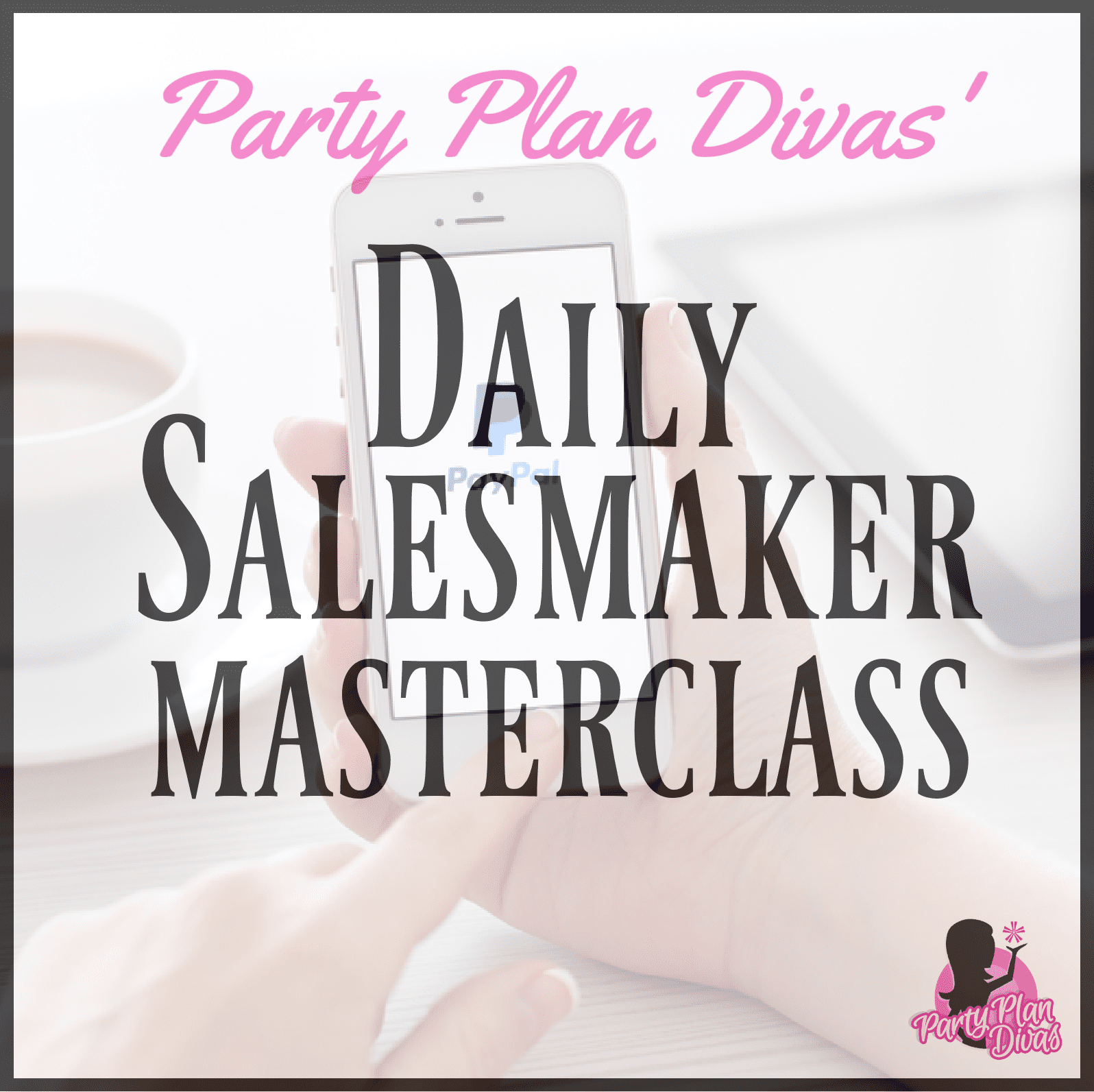 Regular sales, paychecks, team members and parties are so possible - but you need a system!
If you're frustrated with your current progress and want to create a plan that moves your business forward then this is the class for you.
During this class we're going to walk through the easy three-step system to generating daily sales and how to create one completely custom to YOU and YOUR business.
Here is what you'll learn in this class:
The three simple steps to selling ANYTHING and how to apply them to your business.
How to create a strategy that works for you. No "hey girl" required. Attracting customers feels so much better!
Working your plan consistently for consistent results.
How to adapt your plan as needed and grow your business year after year by focusing on what works.
Selling is simple but it's not always easy! This is the same system I've used to build a customer and team base of over 60 people, hit sales goals, and move up to the highest commission level in my company while running three other businesses.
I have used my daily salesmaker system in my own businesses since 2018, I've taught it successfully to hundreds of people and I know it works! Join us to learn this daily salesmaker system, create one for yourself and watch your business grow.
Daily Salesmaker Masterclass (RECORDED - Watch anytime)
Notes versoin of Workshop Presentation (.pdf)
Daily Salesmaker Action Plan (.pdf)
IMPORTANT: You don't have to attend live to get the full benefit of this training. The entire training is recorded and you'll get a very detailed notes version of the training that you can read and make plans. You'll be given specific action steps to take to start and setup your email list AND prompts to get your emails going.
-----
Class Registration Form
-----
Choose the "Daily Salesmaker Masterclass" option if you'd like to register for this class.

If you'd like to subscribe to two masterclasses per month choose the "Masterclass Subscription" and get two classes, valued at $70/month for just $20/month.