Affordable, fun, and fashionable. That's what Bejeweled By Me is all about. Get your mother a unique Bejoosa interchangeable snap necklace. There are over 500 different snaps to choose from.
Or if you're looking for something that you can personalize to her liking, try a floating locket.
At Bejeweled By Me, we have over 1200 different floating Charms to choose from.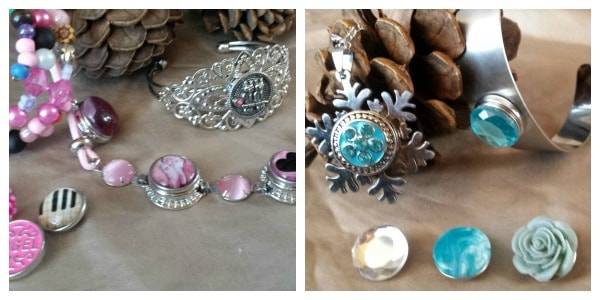 Our Bejoosa Collections has settings from flip flops, purses, rings, bracelets, necklaces, and even sunglasses.
Then choose from glass snaps at only $2.00 each or go for that glamorous look at add a metal snap for only $4.00.
What the heck; get a few of both so your mom can have a different look every day with just one necklace.
That is what makes this collection so fun: Easy and so many different looks with one purchase.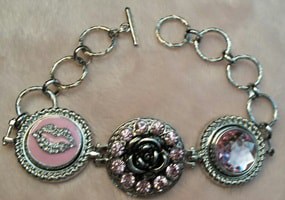 The floating locket collection allows you to personalize your gift by adding charms to a locket.
A favorite is the family tree with all the kids birthstones. Your mom's heart will melt wearing a reminder of your kids around her neck every day.
Whatever your choice: Bejoosa or floating Lockets, you can't go wrong with this purchase.
Bejeweled By Me is a new, fun, innovating company offering 40-50% commissions to our Independent Consultants.
At only $79.99 to sign up, this is a great opportunity for one to become part of growing company.
This family-owned company believes in integrity, and high ethics making it a win-win for every team member. Here is a little about them:
VISION, MISSION, AND VALUES
Vision:
Bejeweled By Me is a family-oriented company built on integrity and strong ethical values and is committed to creating opportunities for individuals to achieve financial freedom through a well-rounded business model while providing an affordable way for people to create their own custom jewelry.
Mission: 
Through ongoing training and support, help individuals maintain a balanced lifestyle based on five basic elements: health, education, family, finances and community.
Bejeweled By Me will provide tools to help individuals create financial freedom allowing more time to focus on themselves and their families.
As a Bejeweled By Me Consultant, individuals can help others create and express themselves while having fun making their own jewelry.
Values:
Integrity, education, inspiration, self-worth, and family.