It is no secret that I love jewelry. If you watch my webinars you will see I love matching my jewelry to my outfit or mood every single day.
However, when you want different jewelry every day, that can get pretty pricey. That is why I love Bejeweled by Me – not only are their prices fantastic, but I can change the look of my jewelry in a snap – so one piece can take on a whole new look!
I have several pieces from Bejeweled by Me and love every single one of them. So when Owner Shelley Jones requested to be in this year's Christmas in July, I was excited to add another piece to my collection.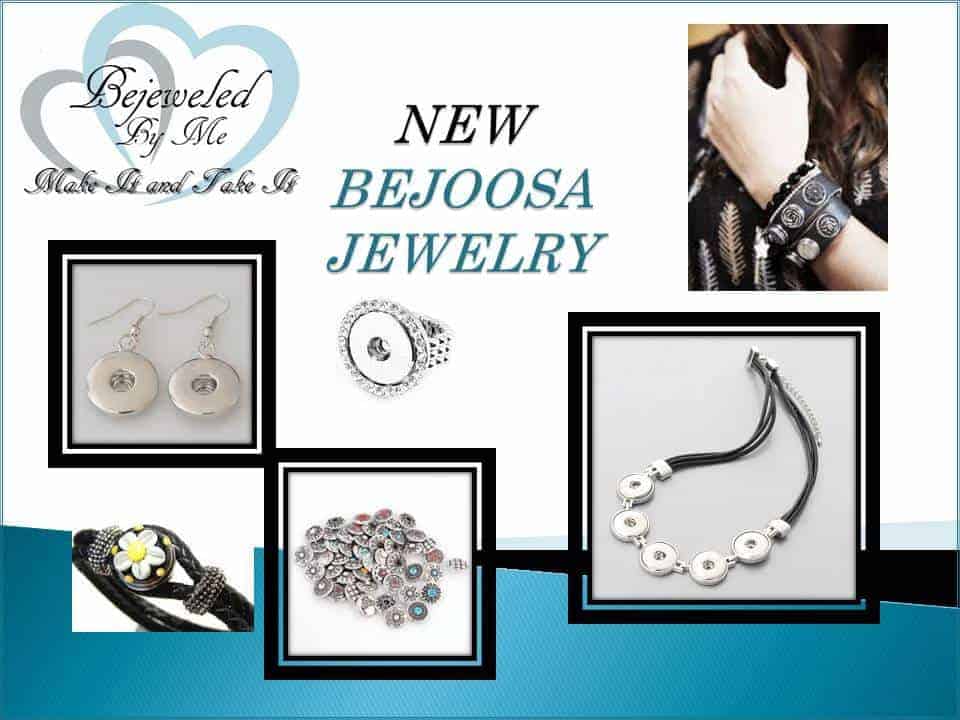 Bejeweled by Me is run by a brother and sister team that are committed to helping women look and feel great in fun, chic jewelry as well as offering an opportunity for them to run a business that allows them to find balance between work, family, and health.
Their collections are easy, affordable, and fun and give you the opportunity to change your style and your look quickly and easily.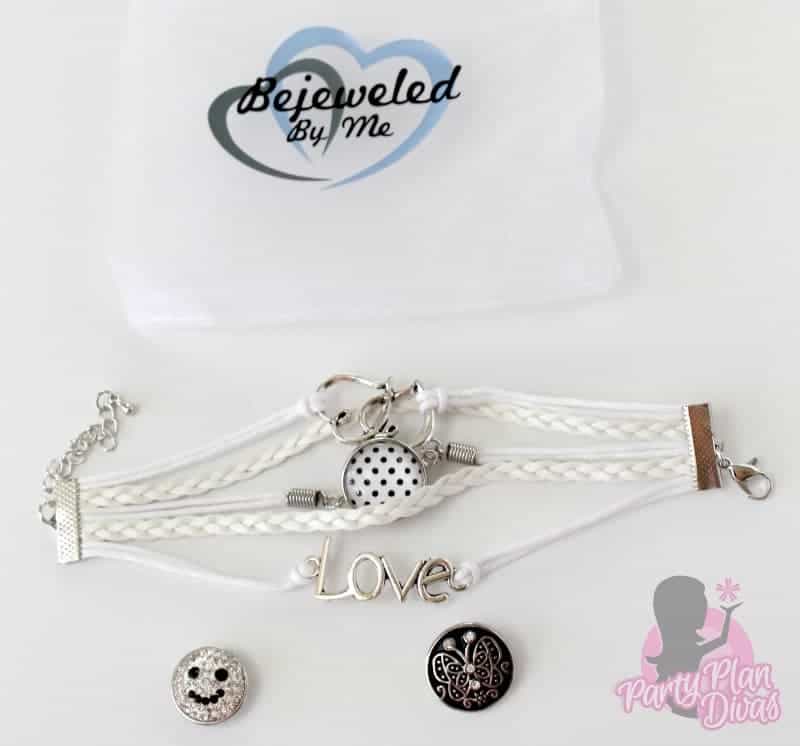 Shelley sent me the Bejoosa Bracelet Leather Multi Wrap with three snaps to change the look!
I love the wrap bracelets and it is so in right now to just fill your wrist with pretties, so I thought this was the perfect addition to this year's gift guide.
The three snaps easily snap in securely, but with a little tugging will snap out so you can change your look!
My biggest problem with this bracelet is that I can not seem to keep it in my jewelry box – my daughter has worn it even more than I have!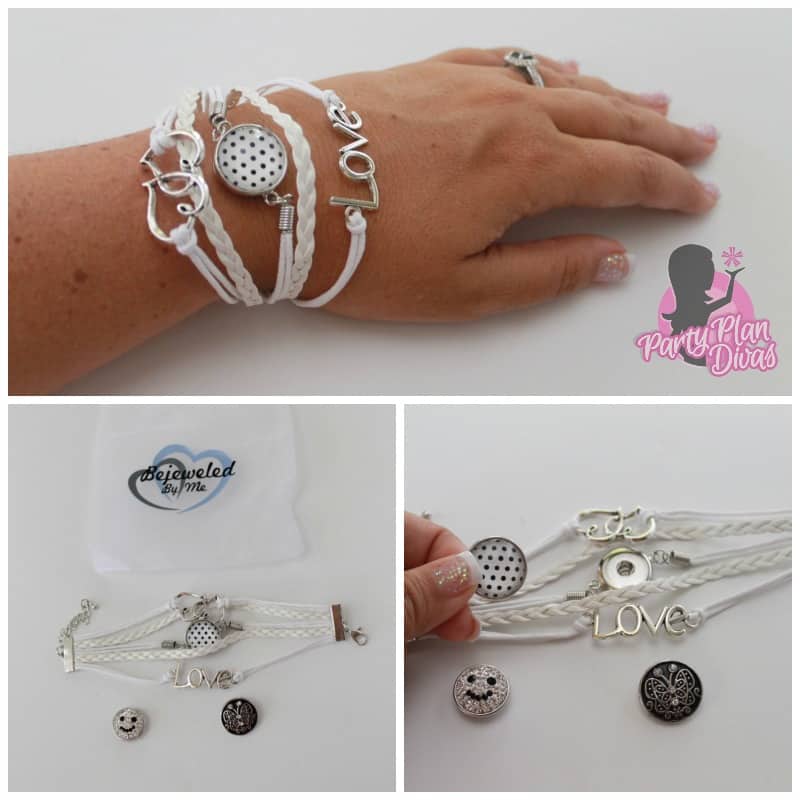 Bejeweled by Me has a generous compensation plan for those looking to run a business that works alongside their life. 
You can choose to work as a Consultant hosting parties and making up to 40-50% profit beginning with your first sale.
Or you can build a team, become a leader, and create an ongoing stream of income while motivating and helping others.
Check out the Bejeweled by Me website to learn more!