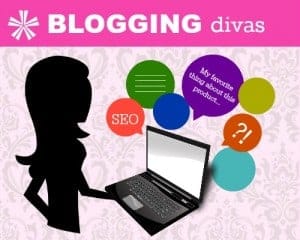 Welcome to the Blogging Divas eCourse here on Party Plan Divas!   Here you will find our step by step guide for creating a successful blog for your direct sales business in just 90 days.  If you a Party Plan Divas member, you will be able to access each of the trainings below.  This eCourse is designed to go in order with each day building on the day before. Even if you are an established blogger, we still recommend you go through each day, making sure you have completed each task before moving on to the next.
Not yet a member?  Register now to be well on your way to understanding and learning all the secrets the top bloggers out there already know! Trips, monetization, traffic, learn a little each day in this easy to follow system!
Blogging Basics – Your First 30 Days
Day 1 – Before you Get Started – Read This First! 
Day 2 – So You Want To Start a Blog – Planning Your Purpose. Its easy to say "I want to be a blogger" but finding your purpose online can be very different once you get there. Here are some steps to help you define what you want to do before you dive into all the specifics of opening a blog. Want a little more juice to get you going with very little time today? Read our How to Write a blog in 5 easy steps before day 1 is over.
Day 3 – The Importance of Branding.  Before you have a blog you need to understand what branding is. Once you get online how do you want to be perceived, remembered, why should people visit you and not one of the tens of thousands of other Consultants in your company? From creating a demand for your content, using your logo, and online image, we help you understand things to consider before moving forward.
Day 4 – Purchasing a Domain. Ready to purchase a domain name for your new blog? Purchasing a domain is a big deal because it becomes who you are. It is what people will remember and go to every time they want to visit. Here the top tips for purchasing a domain, including how and where to buy one.
Day 5 – Hosting.  Once you have your domain, you will need a hosting plan to "house" your blog. Here at Party Plan Divas we suggest a self hosted WordPress over something like Blogger. Your Domain is like your address – hosting is your home, and WordPress is your blueprint.
Day 6 – Navigating your Dashboard. Your first time logging into your WordPress Dashboard can be a bit overwhelming. Here we will walk you through all of the parts of your dashboard, explaining what-does-what-and-why!
Day 7 – Posts, Pages, Widgets, Oh My! What is the difference between a post and a page? And what in the world is a widget? Here we explain the differences and benefits to each tool so you can learn which to use when and get the most from each one!
Day 8 – Blog Design for User Friendliness: How you lay out your blog is very important. You have to remember that design, where people click, and how ads are displayed are a big part of how they will use your site – and if they will come back again. We lay out some areas that you need to keep clear for ads with screenshots. Also, check out How To Create A Menu to give even more functionality to your blog! 
Day 9 – Must Have Plugins:  Plugins are what add functionality to your blog. There are plugins for social media management, contact management, image adjustments – you name it! Here are some favorite plugins that you may want to look in for your own blog.
Day 10 – Creating a Phenomenal "About Me" Page: When a new reader finds your site, one of the first things they will do is click on your "About Me" Page to learn more about you, your business, and your products. Use these tips to make your readers first impression of you – a phenomenal one.
Day 11 – Understanding Statistics: Once your blog is in place you will need to understand statistics. We break down and define the difference between unique visitors and page views and how to figure out how people found your blog. You can track patterns, show real time stats, and more.
Day 12  – Google Analytics: Google Analytics is one of the most trusted online statistical analysis programs.This is important information to find out what is working – and what is not. Learn how to install GA and understand the data it's feeding you in the dashboard.
Day 13  – What is a Site Map? When search engines index your blog posts into google, yahoo, bing and the other thousands of online search portals, they need a way to read the material. What is a site map, how do you install one, and how to make sure its "pinged" so "spiders" find you.
Day 14  – Claiming Your Blog with Google and Bing : A new blogger has very little chance of being found by the search engines quickly without telling them you exist. We teach you how to claim your blog for statistics, ad-sense, and spiders to find you quickly. Do not wait for traffic, bring it to you!
Day 15 – Signing Up for Social Accounts: There are thousands of social sites online and they are all important for connecting to the right audience. Which social accounts to secure with your brand immediately.
Day 16 – Automating Your Social Media Influence: The reality is that if you spend all day on Facebook, you will not get anything done with your blog – or your business!! On day 12 learn surefire ways to automate social accounts and make the most of your online time while still connecting with readers and customers.
Day 17 – Ready To Write –How To Write a Great Blog Post: Now that you have the basics down to the beginning, it's time to write a great blog post from the get go.  Organizing your post title, body, and call to action will all require a thought process that eventually will become second nature. Learn from the get go what catches readers eyes when reading online. Once you have that down, move onto
Day 18 – Tips for building your blog audience. How to get people coming back to your site for more! 
Day  19– Understanding Basic SEO: Understanding SEO is one of the ways that many online bloggers fail in growth. Its time to learn what keywords are, how titles, bold, underline and even color affect who sees your article or how Google displays it.
Day 20 – SEO'ing your Images. SEO isn't just for content – it is for images too! Learn how to make your images work for you!
Day 21 – Advanced SEO: Now that you understand the basics of SEO, here are the tips and tricks to get higher search engine placement and out-do your competitors.
Day  22 – Comments:  Not doing this right will limit how people are able to interact with you! Our quick tip to getting more comments on your blog.
Day 23 – Content Inspiration:  When you are a blogger day after day, it can get difficult to come up with interesting and content that is well received. Here are some ideas to keep those articles coming and coming.
Day 24 – How To Get Traffic: Now that you have arrived with your great blog, how do you get people there? Of course you are already putting the search engines to work for you and you are signed up with social accounts, but here are all the best ways to bring in visitors.
Day 25 – Marketing Your Blog: Marketing who you are online takes work! Getting your blog in front of eyes on a day to day basis and asked for jobs will take you bring all your marketing skills to work. A breakdown of some quick ways to really understand marketing and what you should consider each day.
Day 26 – A Video Welcome: Video is one of the best ways to connect with your readers and new potential customers. Tips on creating a video welcome so others can gauge your personality and get to know you face to face.
Day 27 – Photo Editing Sites: Easy online photo editing software and what bloggers use to help their images stand out and also do well in a social capacity like Facebook, StumbleUpon and Pinterest.
Day 28 – How to stay motivated: Getting overwhelmed a few weeks into your journey? Remember that success is not overnight and everyone around you that is having a good deal of success did so with hard work. Here are some reminders on motivation.
Day 29 – Writing an eBook: Now that you have a great blog that is easy to navigate and you are creating great content for, its time to really start connecting with your readers and show them how amazing you – and your products – really are! 
Day  30 –  Blogging Divas Editorial Calendar  Now you have all of the beginning tools to rock your direct sales blog. The Blogging Divas Editorial Calendar will help you stay on track with fresh new ideas every single month! 
Congratulations!  Your first thirty days of the Blogging Divas eCourse are complete! You not only have a blog online and a way to start creating good content, but you understand the very basics of social connecting and online marketing.