Cloud 9 Parties carries a range of products from intimacy enhancers (which include novelties, lingerie, lotions and more) to quality spa products, perfumes and jewelry accessories. With such a broad product line, Cloud 9 Parties appeal to so many and their boutique style shopping experience is well received.
Cloud 9

Independent Cloud 9 Consultant Robyn Burzynski contacted me to participate in the 2014 Holiday Gift Guide event here at Party Plan Divas and I was excited to see what their current product offerings were.  I wasn't disappointed either.   The new products for 2014 are great, everything from playful to sassy and in between can be found with the Cloud 9 Parties product line.
I was really blown away when I opened the box from Robyn – wondering what in the world were in those shiny metal bottles. It looked like hair products – until I read the bottle… it isn't for your hair!! 😉 Their exclusive Mousse Magique comes in 2 amazing scents and is formulated with only the highest quality ingredients. The revolutionary new foam body mousse has a cooling and crackling effect when applied. It is great for dry skin and great to drive your senses wild!! The intense hydration that cools while moisturizing is a nice experience that certainly beats your boring everyday lotion in a bottle. The two fragrances are light sensual & romantic or sassy, seductive and spicy. I can't really pick a favorite because I love them both but I do love the romantic vibe that the Light Sensual & Romantic gives.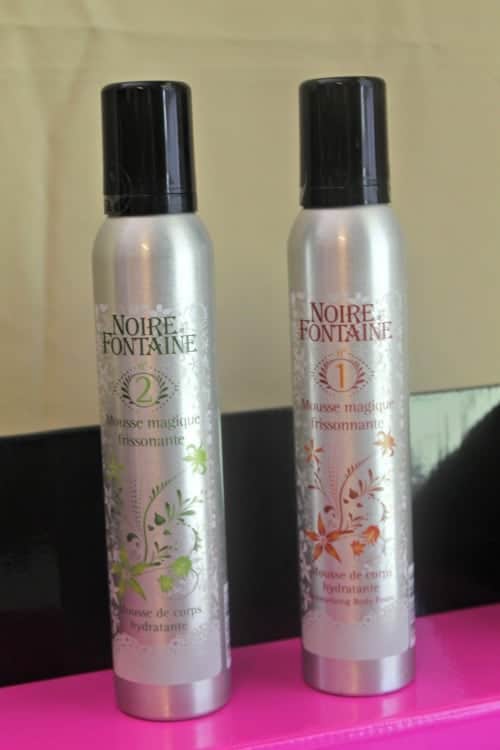 As a Cloud 9 Parties Host, you not only are giving your friends the experience of boutique shopping in the comfort of your home, but you are sharing the quality intimacy products you love! Your Cloud 9 Party will not only be fun, it will be enlightening to your guests as you all enjoy the presentation provided by your Cloud 9 Representative where you will learn great tips to improve your relationships and intimacy levels as well as sharing some laughter along the way. With the benefits of free and discounted products, Cloud 9 Parties is a great reason to party for any occasion, even just a way to get girls together.
When you become an Independent Cloud 9 Parties consultant, you make your own hours, earn a competitive commission payout and can earn a residual income by building a team all while providing quality products and fun shopping experiences for your customers. Cloud 9 Parties also handles the costs of the hostess rewards which keeps your earnings yours!