It seems like every few hours another news story breaks of a tragedy in our world. Some have said that the tragedies have always been there – that we are just more aware – but the fact remains that we must all be aware of the dangers for our own safety, and do what we need to do to protect ourselves and our loved ones. That is why Damsel in Defense has long been one of my favorite direct sales companies.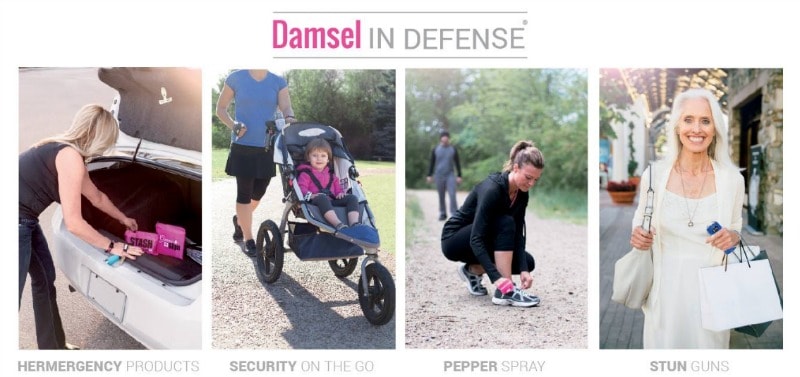 Damsel in Defense is about equipping women with the tools to not only keep us safe but to give us the confidence to know we have a way out if we ever do feel threatened. Whether you are at home running the greenbelt or celebrating downtown with the girls, Damsel in Defense has the products and fact-based education that can and does save lives!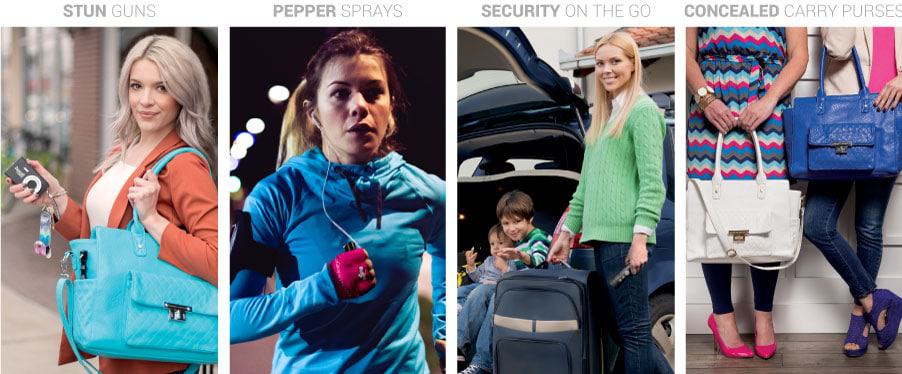 Damsel in Defense is a company that will help you do just that. Their personal protection products help women to feel more confident knowing they can fend off an attacker should the situation arise.
While we hope that you would never actually have to use one of Damsel in Defense's products – being prepared in case of an emergency is a vital part of ensuring your safety.

Damsel in Defense has an impressive line of products that help keep you, your loved ones, and your personal items safe. Independent Damsel Pro Deb Bartlett has participated in several of the Gift Guides here at PartyPlanDivas and every time I fall more in love with this company.
For the Christmas in July Gift Guide Deb sent in two products for your home – Step Off Door Alarm and Sassy Spray.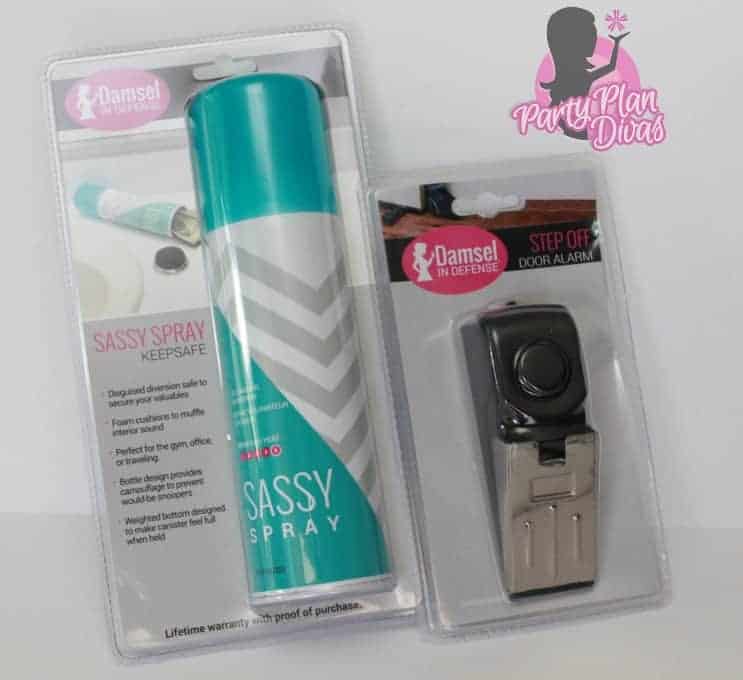 The Step Off Door Alarm is a super simple product that you place in front of your door. If that door gets opened, a 120-decibel alarm will sound to alert you that the door has been opened and scare off a potential intruder. The Step Off Door Alarm is perfect for dorm rooms, apartments, and hotels.
The Sassy Spray is also perfect for dorm rooms, apartments, and hotels and works as a hideaway for small items you need to keep safe. Disguised as a bottle of hairspray, the Sassy Spray provides a discreet place for you to hide your valuables.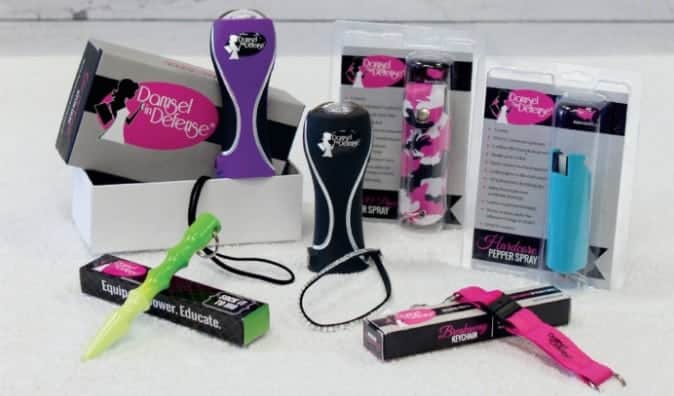 Damsel in Defense offers products for everyone in your life. Safety is so important and Damsel in Defense wants you to feel confident that your loved ones are safe.
If you have a passion for empowering others, consider joining the movement to making a safer world for us all to live in. Check out Deb's website to learn more about Damsel in Defense and how you can get involved.