Next up in our 2016 Mother's Day Gift Guide is Damsel in Defense – a unique direct sales company offering products to help women feel safe and secure anywhere they are!
Damsel in Defense began in 2011 with two women concerned about women's safety.
The statistics for crimes against women is staggering, and they felt a desire for helping women to not only BE safer, but to feel empowered and confident in protecting themselves – two things proven to help ward off attackers.
Since 2011 Damsel in Defense has grown to carry a complete line of safety products for women and children.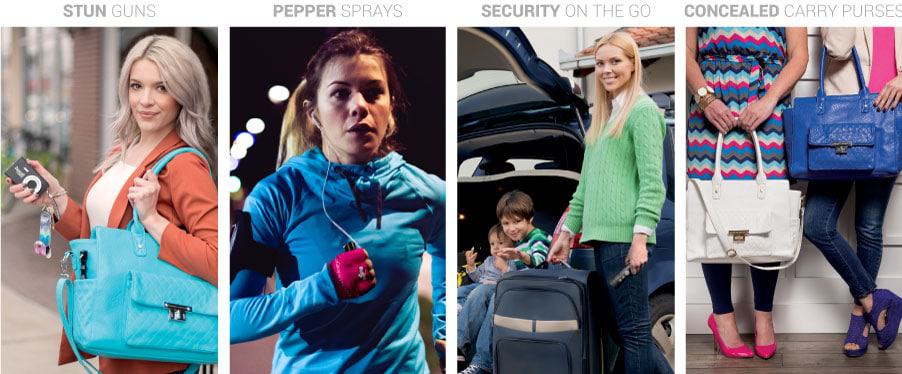 Independent Damsel Pro Deb Bartlett sent me one of her favorite products – The Road Trip.
Little Diva recently got her drivers license, and she doesn't know it yet, but she will soon be getting a car of her own as well.
As excited as I am about my "baby" growing up – it terrifies me to think of her in a car alone.
I was super glad to receive a Road Trip Tool for Samantha – so I could keep mine! – to gift along with the keys to her car.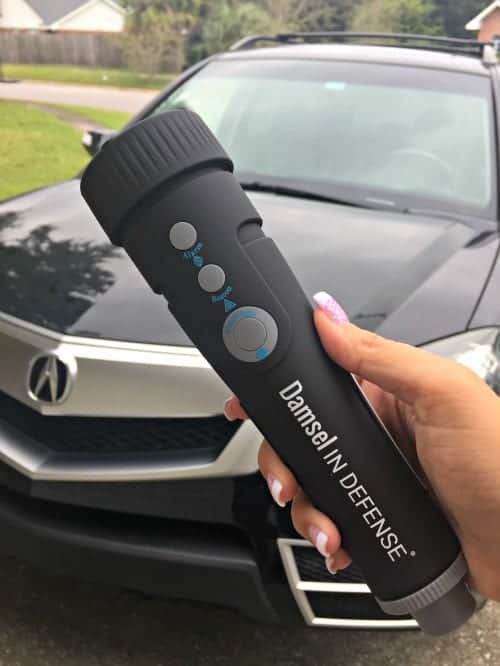 The Road Trip has several different functions that make it the perfect gift for any driver!
Besides being a high powered LED 3 function flashlight, the Road Trip also has Strike-free punch glass breaker, LED emergency beacon, Seatbelt cutter, and 110-decibel Alarm.
It fits perfectly in your glove box or console and requires 3 AA batteries.
It even has magnets on the side so you can stick it right to the vehicle to hold the flashlight in place. Damsel in Defense really thought of everything.
I am a huge fan of Damsel in Defense and have several of their products that I use every day – like the Pouch O'Pepper Spray that I take with me on long runs and the Pack a Punch Stun Gun which I keep in my nightstand.
I will also be putting a Sock It To Me Kubotan on my daughters new keychain – in pink, of course!

You can host an Empower Hour to learn more about Damsel in Defense products as well as self-defense tactics while earning free goodies right in your own home or online!
As a Damsel in Defense Pro you can help other women take control of their own safety while making a generous compensation.
Check out Deb's website for all of the details!