Damsel in Defense broke in to the Party Plan business in 2011 with a focus on providing women with a way to defend themselves in a non-lethal manner.  
The business goal and the goal of Independent Consultants is to provide a product line designed specifically for women to keep them empowered and equipped to protect themselves as well as education in proper personal safety.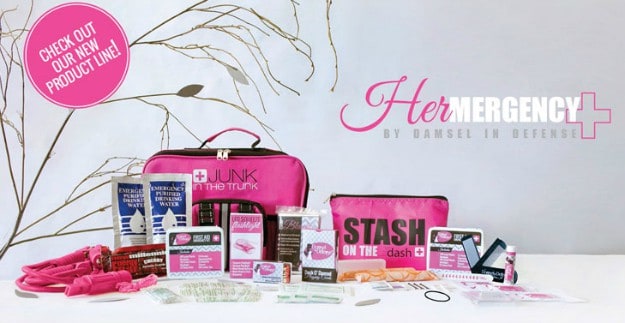 Independent Consultants for Damsel in Defense like Deb Bartlett bring a new attitude to the party plan industry and how women host a party.   
When you have your own Damsel in Defense party you are inviting the consultant to come and educate each of you on the proper use and proper technique of the line of personal protection/defense products offered.
I received the Tiny Takedown Stun Gun for review and inclusion in the 2014 Christmas in July event here at Party Plan Divas.
This product may be tiny, but I would feel confident in it's ability to properly assist me in deterring an attack of myself or my children if I felt it necessary.
Because of it's compact size it's easy to slip into a purse or to carry with me when I run or train outdoors, especially in the early morning or late evening hours when not as many people are outside to notice if something goes awry.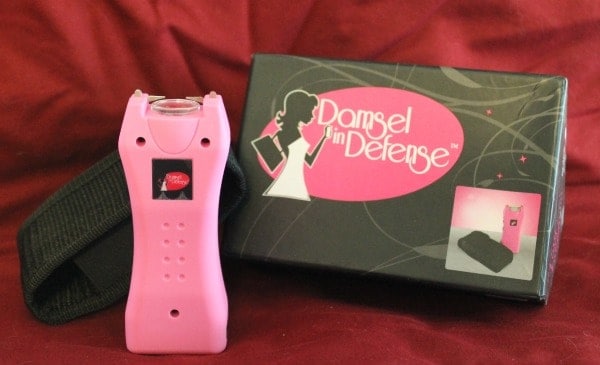 The Tiny Takedown Stun Gun has a built in charger and a built in flashlight (this comes in handy if  I haven't finished my run before the sun sets… or rises!!) 
It has an ergonomic gripped shape keeping it safely in my hand and gives off 1 million volts if triggered.  One. Million.
With nearly 1000 charges this stun gun is a great option for long term safety.
If you are passionate about empowering women and helping them find ways to be safer, then becoming an Independent Damsel in Defense Consultant, known as a Damsel Pro, may be for you.  
With a competitive compensation plan, Damsel In Defense can be a full time, part time or anytime way to add income to your life.
Please consult your area City, County or State guidelines before purchasing a Stun gun as they are restricted or may have specific rules or carrying on your person or use.
Remember that while stun guns are meant to be a non lethal form of personal defense, they can be very dangerous and cause serious and permanent damage to an individual when used.