Welcome to the Party Plan Divas Direct Sales Companies Directory Listing for Stella & Dot!
Presenting Joyce Edgar
In our directory we highlight incredible consultants from direct sales companies. We invite you to get to know them, check out their sites and find the direct sales company that's just right for you.

Consultant Name: Joyce Edgar
Company Website Link: Click here to visit Joyce's website
Phone Number: 724-812-6427
About theorem Consultant Joyce Edgar: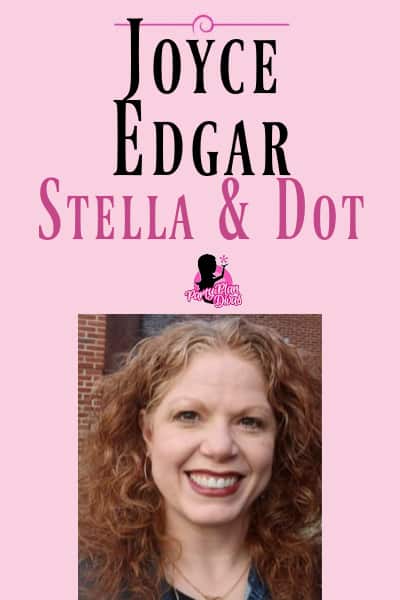 I joined Stella & Dot as an Ambassador in August 2020 to earn a little extra money for my family to do fun activities and save for vacations. And of course get a great discount on the products.

I sell mostly through Facebook via virtual/online parties or directly to customers through my website. I am thankful to have this option!! I sold another direct sales product for 6 years before online parties were possible, but I miss home shows! There is no better way to connect with your customers than in person.

I am a people person! I love to talk to people and get to know them and meet their needs in any way I can. This business has allowed me to connect with people again in this way!!

Stella & Dot rounds up the total of every order and donates products or funds based on the needs of our giving partners. We support giving partners that focus on the health, financial, and emotional wellbeing of women and children.
Joyce's Favorite Products:
S&D – Rhett Pull Through Hoops 
Keep Collective -Delicate Charm Keeper w/Momento Engravable Bar Charm 
EVER Skincare – Lavish Body Renewal Regimen with EVER Superfruit Complex
Social Media Links:
Click here to go back to the Party Plan Divas Direct Sales Companies Directory