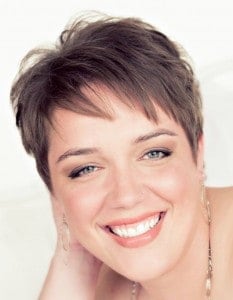 Full Name: Amber Adams
Email Address: damselpro1068@yahoo.com
Party Plan Company: Damsel in Defense
Your Website URL: www.mydamselpro.net/amberadams
How long have you been with your current Party Plan Company?: 2 1/2 years
Is this your first Party Plan Company? If not, tell us about what else you have done?: This is my first Party Plan Company 🙂
What inspired you to get into the Home Party Plan Industry?: What inspired me was the mission behind Damsel in Defense which is to educate, equip and empower women about self defense products and staying safe. Being a survivor of both sexual and physical assault, the mission speaks directly to my heart.
What kind of Corporate Jobs have you had? (or still currently have): Before joining Damsel in Defense, I was an Administrative Assistant for almost 8 years. I was able to resign from my job almost two years ago and stay home with my kids and work my Damsel business!
What have been some of your major challenges with your Party Plan Company?: The biggest challange I've faced with my business is trying to help people understand why it is so important to be vigilant about personal safety. It's easy to think, "It won't happen to me". I didn't think I would ever be part of the statistics once, let alone twice.
What have been some of your major successes with your Party Plan Company?: My major successes have been equipping and educating women and having them come back to tell me that they have felt safer and on some occasions, had to use their products as a deterrent in a situation that could have gone horribly wrong.
Describe your typical day right now.: My typical day begins with taking my daughter to school, coming home and being with my 4-year-old son, taking care of business related tasks, picking up my daughter from school and then hanging out with both kids. I then prepare dinner for the family and get to spend quality time with everyone before bedtime.
Describe what the "perfect" day would look like for you.: I think my perfect day already exists! My schedule is flexible and I can be spontaneous with my family to do the fun activities that we want.
On those "not so great" days, what is your motivation to keep going with your Party Plan Business?: My motivation when I have "down" days is thinking back to my "why" for joining with Damsel in Defense. If I only get to reach out to one person a day, that's ok because it's one more person that will be protected!
What is one piece of advice you would give a brand new Party Plan Consultant?: For any new Party Plan Consultant, I would tell them it is important to have passion for what you will be doing. If you love what you do, it will show and your attitude will be contagious!
What do you think the absolute BEST part of being a Party Plan Consultant is?: The BEST part of being a Party Plan Consultant is being able to make my own schedule and be with my family all while doing what I love and helping people along the way.
Anything else you want us to know?: I am so extremely blessed to have found Damsel in Defense and the sisterhood that exists between all of the consultants!