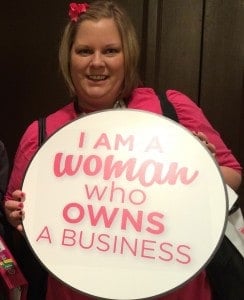 Full Name: Christina Wallace
Email Address: showmeposh@gmail.com
Party Plan Company: Perfectly Posh
Your Website URL: www.perfectlyposh.com/showmeposh
How long have you been with your current Party Plan Company?: 1 year
Is this your first Party Plan Company? If not, tell us about what else you have done?: In collage I was a Mark (Avon) consultant for a time as well as Tupperware but I never really worked either of these businesses.
What inspired you to get into the Home Party Plan Industry?: We've been trying to start a family for about a year and a half and I wanted to give myself a head start at some extra income for our future family.
What kind of Corporate Jobs have you had? (or still currently have): I currently teach kindergarten through fifth grade music and also have a small private piano studio.
What have been some of your major challenges with your Party Plan Company?: The biggest challenge I have had so far has been to become more outgoing and more outspoken. Teaching has helped me through the years but going up to people and asking if they'd like a sample has been a challenge.
What have been some of your major successes with your Party Plan Company?: Overcoming my fears and setting and accomplishing goals that I've set have been some of my successes. Reaching all 15, 30, 60, and 90 day company "props" was also a success.
Describe your typical day right now.: Much of my typical day right now consists of getting up at 5:30am to take care of a 3 month old puppy and get myself ready followed by 8 hours at the elementary school. I also have up to two half hours piano lessons daily. So I focus on my business during the evenings and weekends.
One benefit of being a teacher is that I usually have about 2 months in the summer that I can devote strictly to my business.
Describe what the "perfect" day would look like for you.: I would be able to set a schedule for working my business at home instead of having to work at school. I would get to sleep a little later and would probably still teach a couple of piano lessons a day but in between would be time to work my business.
On those "not so great" days, what is your motivation to keep going with your Party Plan Business?: I get to pamper myself with great products any time I want…and I get to share them with other people – that's the icing on the cake. My teammates are there to keep me grounded and we help pick each other up.
What is one piece of advice you would give a brand new Party Plan Consultant?: Share, share, share, set goals, and try not to compare yourself to other consultants. I know that's more than one but I think they're all important.
What do you think the absolute BEST part of being a Party Plan Consultant is?: The friendships I've made. Teammates are able to bounce ideas off of each other and we don't even have to live in the same city/state.
Anything else you want us to know?: Find a company that has products that you're passionate about. I chose Perfectly Posh because I needed affordable naturally-based skin care for myself and my family (especially after my dad was diagnosed with malignant melanoma).
Also, do what you can to attend as many conferences//regional events as possible – you'll feel energized about your business afterwards.