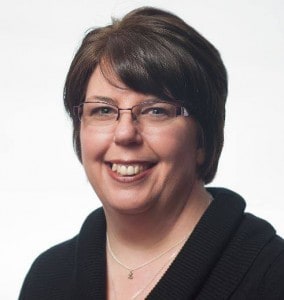 Kicking off Diva Spotlight Saturday is my sweet friend Jerri Sargent. I have had the pleasure of working with Jerri one on one several times and I am excited to feature her here on Party Plan Divas. Here is her Diva Spotlight Saturday.
Full Name: Jerri Sargent
Email Address: jasargent@cableone.net
Party Plan Company: Mary & Martha
Your Website URL: www.mymaryandmartha.com/jerri
How long have you been with your current Party Plan Company?: 6+ years
Is this your first Party Plan Company? If not, tell us about what else you have done?: I have been in direct sales and network marketing for many years. I started out 17 years ago looking for a way to make extra money when I became pregnant.
I've been with the following companies over the years: AVON, Melaleuca, Beachbody, Signature Homestyles (first party plan), Mary Kay, Wildtree, Young Living and now Mary & Martha. Mary & Martha is where my heart is and why I have been with the company over six years. (a couple of these were just personal use)
What inspired you to get into the Home Party Plan Industry?: I started because I needed an extra income. I already worked full-time and needed something flexible.
What kind of Corporate Jobs have you had? (or still currently have): For ten years I worked for a local not-for-profit Children's Miracle Network. Five of those years I was the Special Events Coordinator, the last five the Director.
Then I went into the insurance industry for five years.
The last five years I have been the manager for a Senior Citizens Center/Nutrition Site.
What have been some of your major challenges with your Party Plan Company?: The major challenge I've had throughout the years is a personal challenge. It can be difficult when you have a tendency to self-sabotage. You know, negative self-talk, doubts, fears. Even working full-time coming home tired, having all your family responsibilities and then still having to work your business too. I know that's something many of you can relate to.
What have been some of your major successes with your Party Plan Company?: I love the successes! Helping team members promote to leader that's the best. Helping them see the potential and the strengths, gifts that they have to share.
I've earned three incentive trips, currently working toward my fourth.
I've reached Executive Director. Currently I am a Director and want to work up to Executive again.
I've earned a nice income – helps pay the bills, paid all $5,000 of my daughter's braces just with my business income.
There are so many successes! Sometimes they are just small ones, like reaching challenges for free product or cash for conference etc. Sometimes it's just having your best personal month etc.
Describe your typical day right now.: My typical day right now is waking up at 5:30 a.m. Have my cup or two of coffee, short prayer time. Then get my daughter up and to school by 7:20 a.m. so I can get to work by 7:30 a.m. Then I work until 2:30 p.m. and go pick my daughter up from school.
Then I work on my business. (Emails, team info, gatherings, etc)
Depending on the night, I make dinner, run my daughter to all of her activities. Do some laundry and dishes. Go to bed. Start over.
Describe what the "perfect" day would look like for you.: My perfect day, not getting up at 5:30 a.m.! Lol!
Get up around 7:30 a.m. (when my daughter graduates!)
Have my coffee, prayer time. Write in my journal. Exercise. Have a plan to work my business consistently & efficiently.
Have a hobby. Have a clean house! LOL! Be able to travel. Build closer relationships with my girlfriends, go to lunch or coffee together. Spend more quality time with my family.
(I know that is more general and not just a "perfect" day)
On those "not so great" days, what is your motivation to keep going with your Party Plan Business?:  My motivation is my family, I have to pay the bills. My other motivation is my team. I can't let them down. If I'm not working my business, how can I encourage them to work theirs? I also have made some really great friends on my team and across the company, they encourage me as much or more than I do them.
What is one piece of advice you would give a brand new Party Plan Consultant?: Never give up! Have a specific plan or goal to work toward. Don't listen to those closest to you who will try to discourage you. If you love the business and the products, keep going. It takes time and commitment but you can be successful! Learn to have dreams!
What do you think the absolute BEST part of being a Party Plan Consultant is?: Absolute best part…the amazing people you meet along your journey!
Anything else you want us to know?: Don't compare yourself to others. It's okay to want to strive to be "like" someone else in your company or another company. It's great to have goals. Just don't let it consume you. You have your own strengths and talents. Use them and help others along the way. Treat others even better than you'd like to be treated.
Do you want to be featured on Diva Spotlight Saturday? Fill out the form here for your chance to be featured!