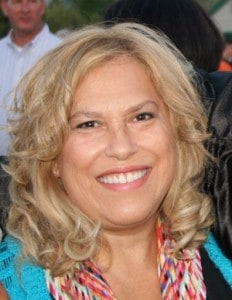 Full Name: LaRae Moncada
Email Address: TheWellDressedPurse@yahoo.com
Party Plan Company: Miche
Your Website URL: https://TheWellDressedPurse.miche.com
How long have you been with your current Party Plan Company?: 4th year
Is this your first Party Plan Company? If not, tell us about what else you have done?: Yes!
What inspired you to get into the Home Party Plan Industry?: I love meeting new people and sharing about Miche. I was a customer prior to Miche going into the Home Party Plan business. Once I found out that I wouldn't be able to purchase Miche at my retail store…I needed to find a way! Since I love purses and people, this was a perfect fit.
What kind of Corporate Jobs have you had? (or still currently have): I am a Licensed Marriage, Family, & Child Therapist, but I currently stay home to raise my family. I have worked with families and children in various settings. My love for people has helped in Direct Sales!
What have been some of your major challenges with your Party Plan Company?: I am a natural, when it comes to talking to people. It has been a challenge at events when folks just walk by and I cannot engage them in a simple conversation. I ,know folds are busy, but a quick hello never hurt anyone!
What have been some of your major successes with your Party Plan Company?: I have a small, but STRONG team, and everyone helps one another. It's great to see new friendships develop. I have earned every incentive trips that has been offered by Miche. I have earned the title of Executive Director at Miche. I consider it a success when I have repeat customers that ask for event dates and "follow" me to each event!
Describe your typical day right now.: Up at 5:30, coffee, answer emails. Prepare lapboards, Hostess Packets and Opportunity Packets for a party. Touch base with Hostesses for upcoming week, getting final count of guests. Help with reminder calls if needed. Have one-on-one coaching calls with my team, as needed. Every day is a surprise!
Describe what the "perfect" day would look like for you.: Coffee ready for me at my desk!!!
Emails from various Event Coordinators inviting me to participate in special events.
Customers calling to book parties and place orders. Past Hostess texts me that she is ready to join my team. My team joins me for a power team meeting lunch and we plan our next Mega Party! Spend the afternoon/early evening with my family. Off to have an incredible party where everyone falls in love with Miche!
On those "not so great" days, what is your motivation to keep going with your Party Plan Business?: Everyone has a "not so great" day! I surf the internet for something new/fresh in displays or presentations. I let calls/cancellations/returns, whatever the issue is, sit for a bit. I tackle one on one, but all within 24 hrs. Talking motivates me! So, I call past customers, asking how they are enjoying their purse and tell them about Monthly Specials. I love that I provide good customer service (my customers often tell me!) and that motivates me.
What is one piece of advice you would give a brand new Party Plan Consultant?: Learn/know your product! Know what it does, how it works and what it goes with. Customers will ask, and you want to save yourself the embarrassment of uncertainty. Know prices, shipping times and warranty. This will all demonstrate your passion for what you do. If you know your stuff, it shows and customers with share that interest.
What do you think the absolute BEST part of being a Party Plan Consultant is?: The social aspect of it. Friendships have developed with people I have known for years! I now have an "excuse" to talk to people, about their purse!
Anything else you want us to know?: Can you tell, I LOVE Miche?