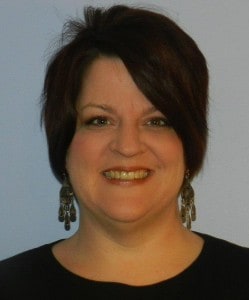 Next up for Diva Spotlight Saturday is Stacey Watson. Stacey has been a PartyPlanDiva for a couple years and through a couple different businesses! Read her story here!
Full Name:  Stacey Watson
Email Address:  cloud9stacey@cox.net
Party Plan Company:  Cloud 9 Parties
Your Website URL:  http://cloud9stacey.com/
How long have you been with your current Party Plan Company?: 2.5 years
Is this your first Party Plan Company? If not, tell us about what else you have done?: I started with Petlane and was with them until they closed. I then joined Ultimate Sparkle, which was started by the Petlane family. Left there to join Cloud 9 Parties.
What inspired you to get into the Home Party Plan Industry?: I used to work retail and missed it, but didn't miss the pay or the hours. I was looking for a fun way to earn a bit of extra money, and the home party plan was the way to do it. I started with the pet industry because my dog was diagnosed with Addison's Disease, and I wanted a way to pay for her meds. I was hooked!
What kind of Corporate Jobs have you had? (or still currently have): For the last 16 years I have worked for an online brokerage firm. The last 5 years I have been in learning and development with the company.
What have been some of your major challenges with your Party Plan Company?: When I first started it was definitely a challenge to balance family, my full time job, and home parties. My daughter especially did not like the time I devoted to home parties. She hated when I was out of the house at parties/events, or at home but on the phone. It was a constant juggle. Organization has also been a constant challenge.
What have been some of your major successes with your Party Plan Company?: I have always been a top seller with the companies I have been with. With Cloud 9 Parties I was invited to be on the Executive Advisory Council, and also earned a cruise to Jamaica and Haiti which I will be taking in three weeks!
Describe your typical day right now.: Up, wake up both kids, make sure son gets up for school or work, and drive daughter to high school. Go to my day job where I work 8ish-5ish (I have a flexible schedule). Many times I run errands over lunch or make phone calls. Home for dinner (usually cooked by my husband)…and then work my business a bit. I also do some online transcription from home, so I typically spend a couple hours a night doing that.
Describe what the "perfect" day would look like for you.: This is a tough one. A day with no stress, no chaos, and time just to be. A beach and some rolling waves would be nice too!
On those "not so great" days, what is your motivation to keep going with your Party Plan Business?: I remember all of the successes I have had, and the friends I have made. I am lucky to be married to a great man who serves as a fantastic cheerleader. Those times when I have come home from events or parties that didn't go as well as I had hoped, he always helps me see the bright side.
What is one piece of advice you would give a brand new Party Plan Consultant?: I think too many people get into party plans thinking it will be "easy" money. Know that you get out of this what you put into it, just like with any other job.
What do you think the absolute BEST part of being a Party Plan Consultant is?: I love all of the friendships I have formed because of my role as a party plan consultant.
Do you want to be featured on Diva Spotlight Saturday? Fill out the form here for your chance to be featured!