Last month I had the pleasure of meeting with 28 of my Party Plan Divas in Metairie, Louisiana for the Diva Success Seminar 2013.   The weekend was amazing, despite the inclimate weather, and we all left feeling inspired, motivated, and empowered – myself included.  Divas came in from all over the country – New York, Ohio, North Carolina, Florida, Georgia, California, and more!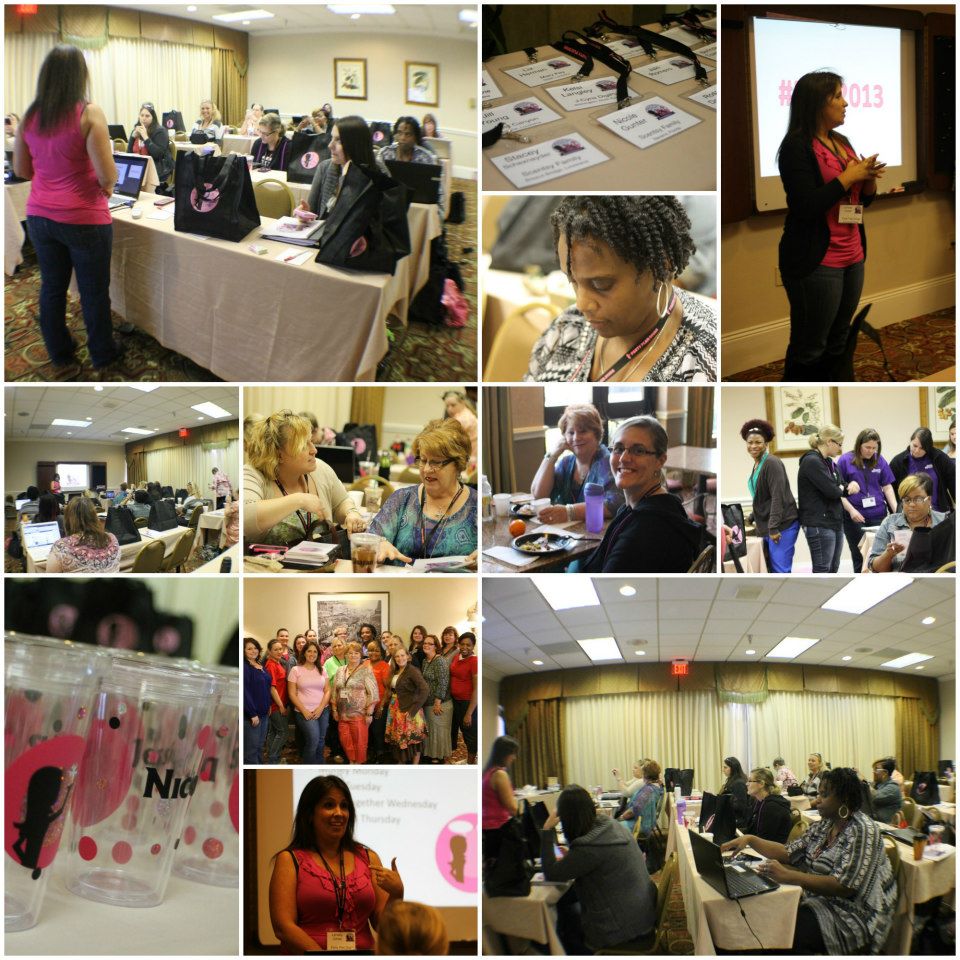 On Day 1 we met from 8am to 4pm talking about everything from Effective Goal Setting to Time Management and Organization to Overcoming Self Doubt.   We laughed, we cried (just a little) we played games, we cheered each other on.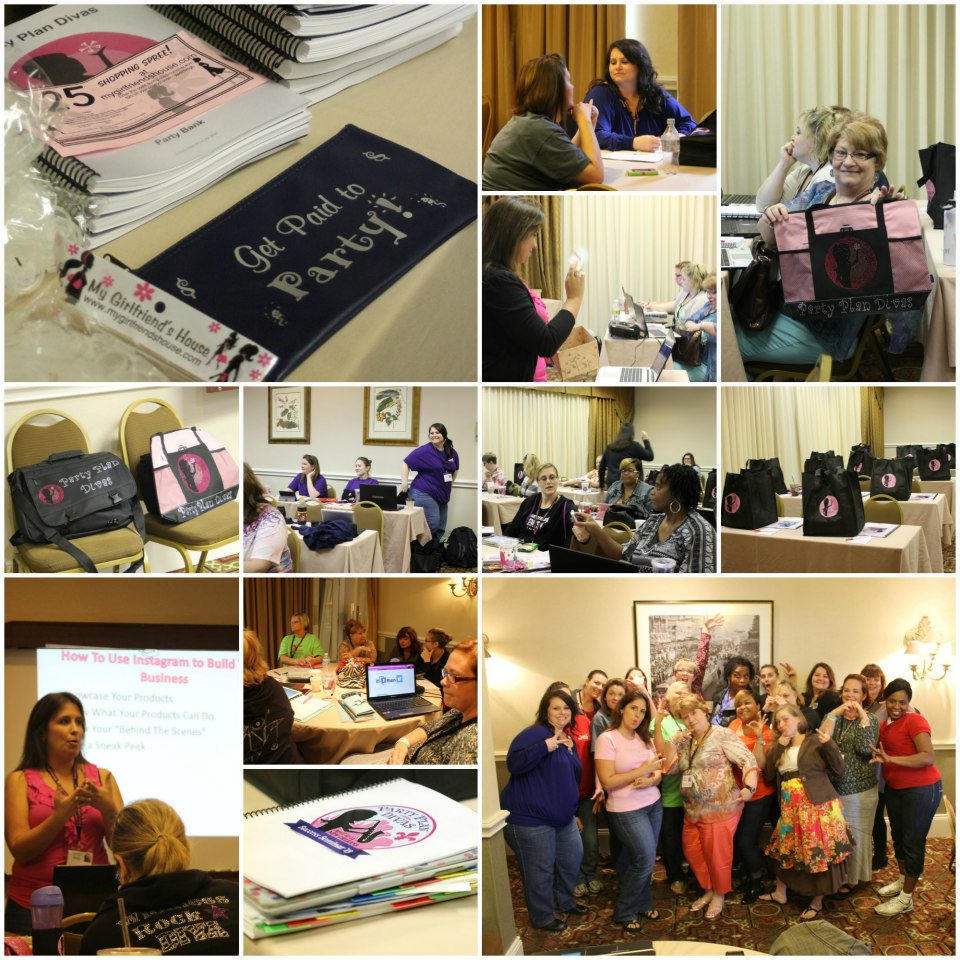 Day 2 was met with a monsoon – rain pouring down so hard the street lights were still on at 9am.   But it didnt crush our spirit.  We simply met in the breakfast room instead of the terrace to continue our training and sharing… even getting a little silly at the end.
I want to thank everyone who flew in and drove in for my event.  I was so honored that all of you came to spend the weekend learning from me.  All of my Divas have such a special place in my heart, and to be able to hug each and every one of you is probably the highlight of the event for me.
I also want to thank all of our SWAG sponsors for graciously sending us amazing business tools to increase our businesses.  From catalog stickers to smartphone apps to cello bags, (and even a custom Party Plan Divas pendant!) this years "swag" was incredible.
And I have more! 
I am super excited to get to offer THREE Divas their very own SWAG bag – full of some of the same goodies the Seminar Attendees received.  Our sponsors were so amazing to send a little "extra" and  am honored to get the chance to give them away to those who were unable to make the event!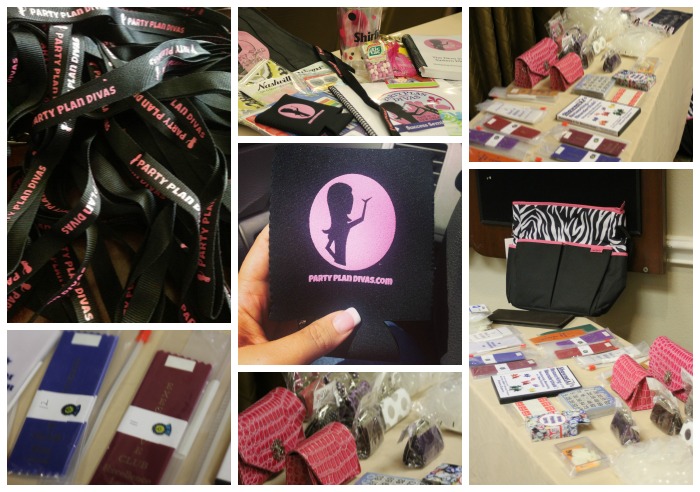 Thank you again to everyone who came and made this event amazing, and to our swag sponsors for their generous donations.  Make sure to mark your calendar for our next event – October 11-13 on Pensacola Beach, Florida!