Local Networking Groups are a HUGE avenue for getting leads, referrals, parties, customers, expos… the list goes on and on! At Party Plan Divas we want to help you build your network in your home town, and bring quality training right to your front door. By starting or participating in a Diva Success Sisters Chapter, you have the opportunity to meet, network, and build relationships with other like-minded individuals in your local area.
Through local chapters, Diva Success Sisters Members have the opportunity to meet one a month in a relaxed, fun setting to network, train, and be inspired by other Party Plan Professionals. Each meeting includes a Networking Mixer, Raffles, Prizes, and Training direct from The Party Plan Coach! As your Chapter grows, opportunities such as holiday vendor events, sponsorships, and community partner programs are available as well.
What makes Success Sisters different from other networking groups?
Diva Success Sisters is geared towards the Home Party Plan industry solely. Unlike other networking groups which cater to direct sales businesses such as real estate and banking, Diva Success Sisters is all about the Party! Plus, being a part of Success Sisters is more than simply one meeting a month.  At your Chapter Meeting you will have the opportunity to be paired up with another "Sister" for ongoing weekly training each week on PartyPlanDivas.com! By a simple phone call each week you will have a steady flow of new ideas, new techniques, and new business leads to implement into your personal Party Plan Business.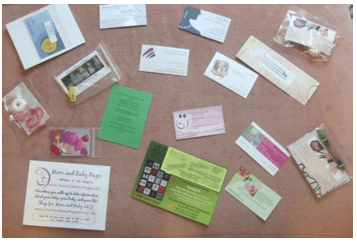 What are Party Packs?
Party Packs are a great way to get your name out around town and help other Party Plan Divas. Party Packs are basically packets of Gardening Gifts put together by Diva Success Sisters to help promote each other throughout your community. Party Packs are created by individual Chapters and include Gardening Gifts from the Members who want to participate in building their business.
How do I join Success Sisters?
Success Sisters is a Membership Benefit open to all Party Plan Divas Members. You can Locate A Chapter Near You or if there isn't one, consider Starting A Chapter in your area.