When DOVE CHOCOLATE DISCOVERIES™ came on the direct sales scene a few years ago, I immediately became a fan. While I am not a huge chocolate person, I do want just a nibble from time to time, and Dove has the absolute best tasting chocolate that I have found. So when Independent Dove Chocolatier Kim Solko said she was sending me her favorite Dove snack to feature in the 2015 Diva Holiday Gift Guide, I was stoked! And I have to tell you… one nibble turned into two nibbles… and then three nibbles… and then…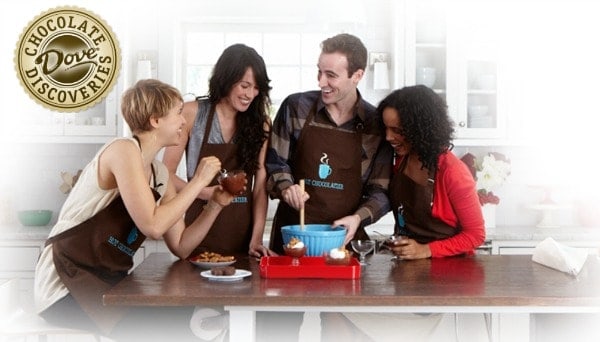 Dove Chocolate has over 100 years experience making the most delicious chocolate in the world. With the launch of DOVE CHOCOLATE DISCOVERIES™, specially trained Chocolatiers come in to your home to show you how to make the finest snacks, desserts, and more. All of their products are beautifully wrapped – perfect for gift giving this holiday season! Kim sent me her favorite for this year's gift guide – Cinnamon Dusted Milk Chocolate Almonds. And yes… they taste just as amazing as you imagined it.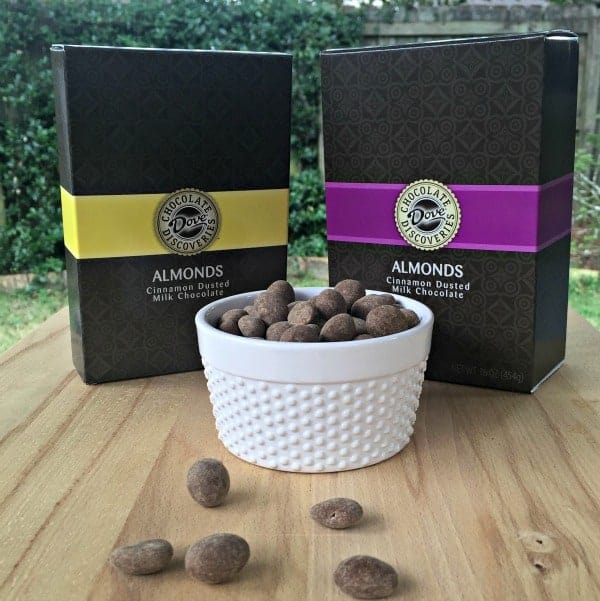 The Cinnamon Dusted Milk Chocolate Almonds are delicately roasted almonds, drenched in creamy DOVE CHOCOLATE DISCOVERIES™ Milk Chocolate then dusted with the finest Saigon Cinnamon. They come in both an 8 ounce box and a 16 ounce box… and trust me when I say you are going to want the big one. I really can't even put in to words how delicious these little things are. There is just the right amount of cinnamon to give it that amazing savory flavor, on top of deliciously creamy chocolate.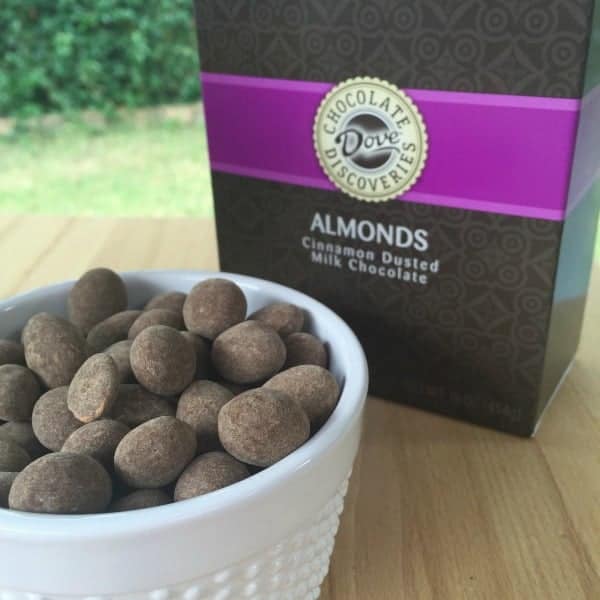 As a Dove Chocolate Discoveries Hostess you can entertain your friends while indulging in this amazing sweet goodness. As a Chocolatier you can build your business sharing your love for chocolate with others. Talk about a total win-win.