What if the jewelry you wore had the power to make you not only look better – but feel better too? That is the power behind Energetix – a direct sales jewelry company harnessing the power of magnets which combines beauty and wellness in an incomparable manner.
Magnets have long been thought to help the body with increased circulation, reduced inflammation, and faster healing. With Energetix you get the benefits of magnets, but in a chic, fashion forward accessory.

Independent Energetix Partner Stacy Earl sent me two products to feature in the 2015 Diva Holiday Gift Guide.
Stacy read about my struggle with my feet since taking up running, so she sent me a Flexible Bracelet along with The Energetix MagnetHeart.
 The Neodymium in the heart has been known to provide pain relief and an overall healthy body.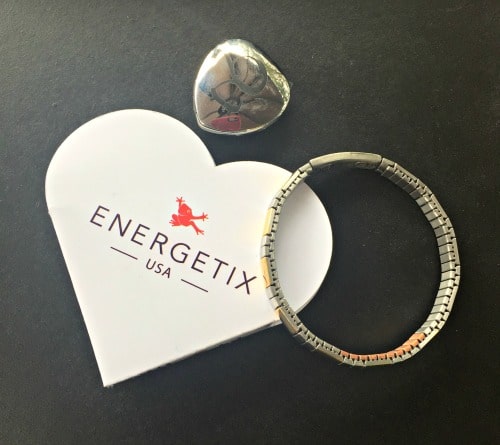 I am excited to use these two products to see if I can help alleviate some of the pain in my foot – especially since the doctor has said it was caused in part by bad circulation.
The Flexible Bracelet is super lightweight – which surprised me. I figured it would be heavy since it had magnets, but I often forget it is even there.
The Energetix MagnetHeart is not only cute and effective, but it is also for a great cause – with the purchase of each Energetix MagnetHeart, Energetix makes a donation to The Rickey Martin Foundation which advocates for the wellbeing of children all around the world in critical areas such as education, health, and social justice.
As an Energetix Hostess you can earn free and discounted products while sharing these amazing products with your friends in the comfort of your own home.
As an Energetix Partner you can build a business worldwide showing people the power of magnets to help their well-being which still being fashionable every day!