Like most women I know, I have a love affair with shoes. I have told you about my enormous jewelry collection – my shoe collection is even more impressive. I totally believe that shoes can make an outfit even more outstanding – especially with a little bling!
That is why I have been such a huge fan of Fibi & Clo – a direct sales company offering the cutest shoes and accessories through in home parties and Independent Fashion Agents like Pamela Liberto!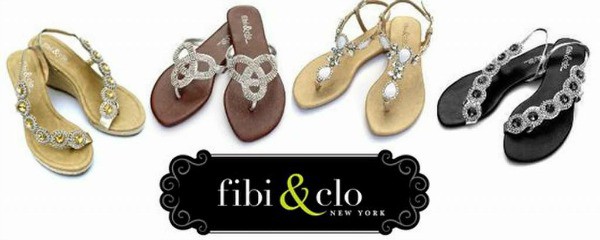 Pamela sent me these adorable flats from Fibi & Clo for inclusion in the 2015 Diva Holiday Gift Guide.
I was excited to get a new pair of flats since I have been battling pain with my feet since my injury running this summer.
I have trouble finding flats that I like – mostly because I am so used to seeing myself in heels. These Cordoba Black flats were as comfortable as they were stylish – and unlike most flats I have tried they were actually very flattering on my feet!
I loved the added bling and the touch of shine made these shoes easy to dress up with a little black dress or dress down with my favorite pair of blue jeans.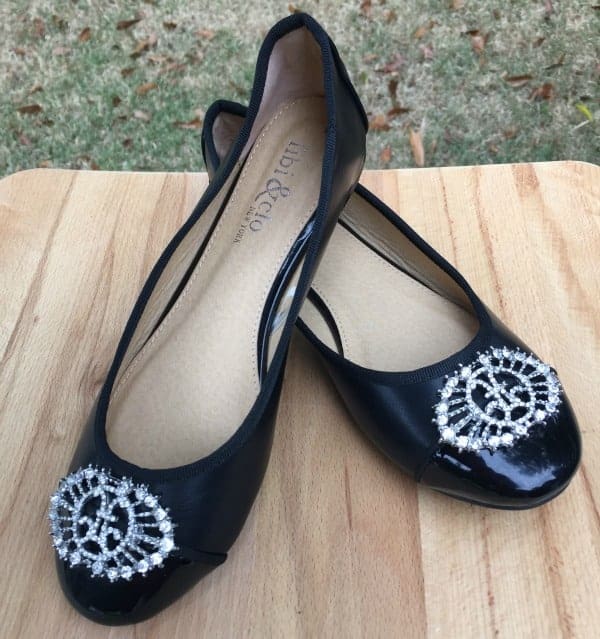 If you have a shoe lover like me on your holiday shopping list this year – or maybe you are the shoe aficionado yourself – check out Fibi&Clo!
They offer fashion forward sandals, flats, scarves and accessories for everyone on your list! You can also host a Shoe Party and enjoy shopping with your friends right in the comfort of your own home.
As a Fibi & Clo Fashion Agent you can build your business with this quickly growing company sharing your love for shoes!