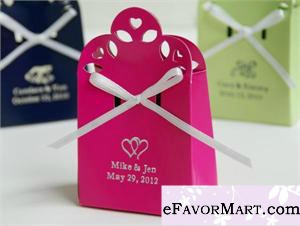 One of the most important parts of growing your Party Plan Direct Sales Business is marketing.  At Party Plan Divas we use the term "Gardening" because you really have to think of marketing as "planting seeds of success" around your home town.  These "seeds" will grow into opportunities for bookings, sales, and even recruiting.
Gardening Gifts are little marketing pieces  such as samples, coupons, candies, etc that are wrapped up to look like a little gift.  Because we believe that "presentation is everything" and a simple business card can easily be lost or forgotten, adding a little more presentation to your marketing is crucial. But how can you "pretty up" a sample jar or baggie and make it look like a gift?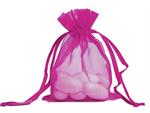 Since 1998, I have been using eFavorMart because of their awesome prices and variety of choices.  (I even shared them with you last year as part of my "30 Days of Faves" Blog Party.)  I love being able to get everything I need all in one place, and shipped right to my door.  I have used everything from their Organza Favor Bags to their little Favor Boxes – I even ordered a bunch of their Wedding Bubbles to personalize and hand out at a huge Wedding Expo I participated in.  They also have great prices on bulk Silk Rose Petals for the ladies in the Romance Industry, and the Acrylic Ice Crystals would be a perfect gardening gift or would add sparkle to your demo table for the Jewelry Industry.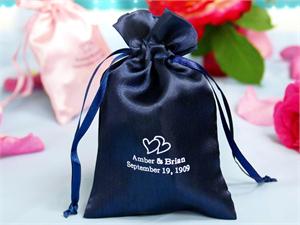 eFavorMart even has an entire line of items that can be personalized – making it even easier for you to make your Gardening Gifts! Their Personalized Ribbons add a great touch or the Personalized Satin Bags would be perfect to hand out sample kits.  Want some Gardening Gifts that are only $.25 each?  How about Personalized Matchbooks – perfect for our Candle Divas!
I have personally used eFavorMart for years for my personal Direct Sales Party Plan Business and can attest to their quality and usefulness, as well as great customer service from eFavorMart.  I ordered from them back when they were just getting started on eBay and have always been happy with everything I have received.   I am very excited to get to offer THREE of my readers a $20 giftcard to eFavorMart so you can check them out yourself!
You can check out everything eFavorMart has to offer on their website www.efavormart.com, and be sure to "Like" their Facebook Page to stay up to date with all the fun, new stuff they are coming out with!
a Rafflecopter giveaway