I have always been a little bit obsessive about my nails. Even when I was a little girl you would find me filing and painting my nails all the time. When I got older I began having my nails done professionally, but I have always wondered if I could have that same beautiful salon look at home.
So when I had the opportunity to try GelMoment – a new direct sales company that features high-quality nail polish, serums and accessories, I was excited to check it out!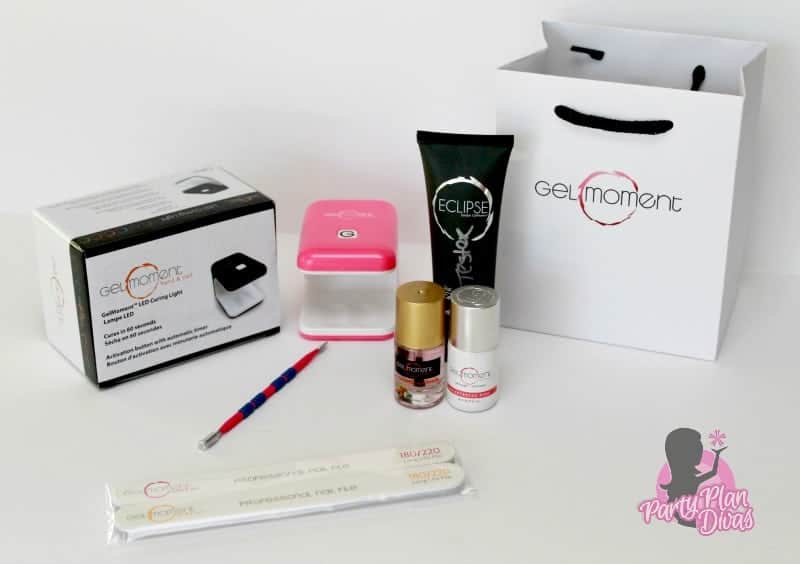 Independent GelMoment Consultant Rebecca Lennox sent me the Beginners Choice Kit – the perfect introduction to using gel nail color.
Gel Nail Polish is stronger than traditional nail polish and lasts up to three times longer.
GelMoment is also proudly cruelty-free, gluten-free, lead-free, latex-free, non-toxic and vegan-friendly. They offer over 30 unique colors to choose from – or mix and match!

The Beginners Choice Set came with everything I needed to get started with a beautiful at home gel manicure. I admit – I was a little nervous.
I mean, I have painted my nails since I was a little girl, but I thought there were a few more steps with a gel manicure that might test my manicure skills.
Turns out there really isn't – and anyone can have a gorgeous salon quality gel manicure right at home! I chose Heartbreak Pink for my color – pink and sparkles?! It is like the color was made for me!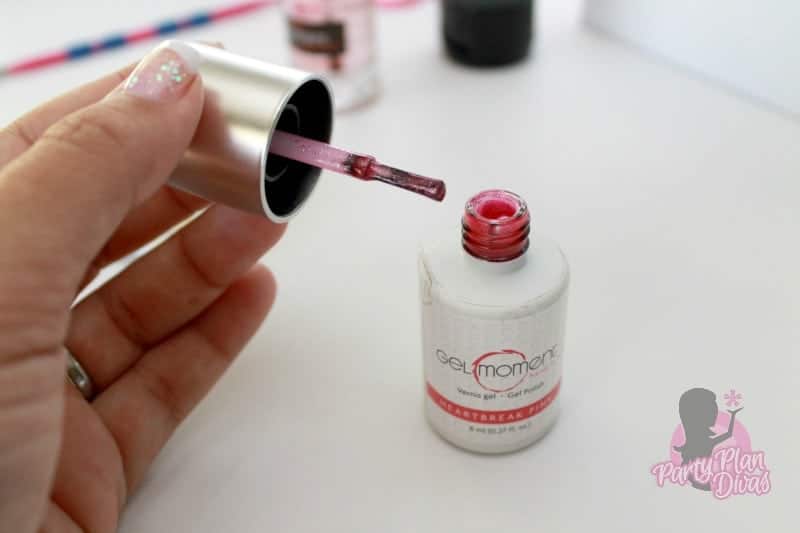 GelMoment offers a ground floor business opportunity with a generous compensation plan.
You can sell GelMoment products in Canada, USA, UK, and in Australia! Check out Rebecca's site to learn all about how you can get started!