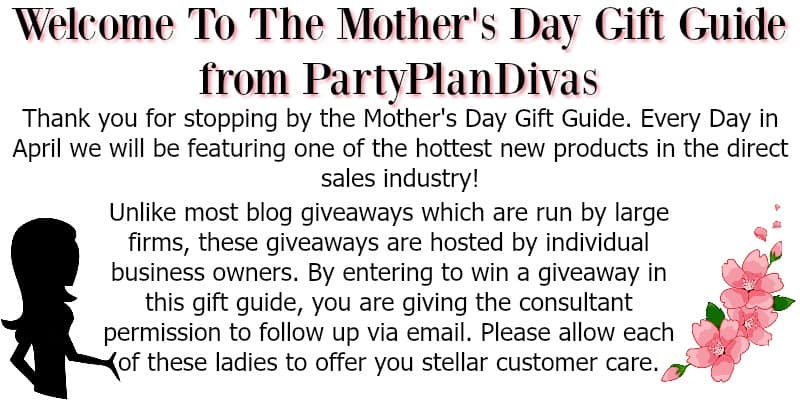 What is better than luxurious, amazing smelling bath and body products that make your skin feel amazing? How about finding a surprise piece of jewelry inside?! That is what you get with Gemstra's JewelScent line! Their boutique candles, tarts, soaps and bath bombs all come with hidden jewels inside! How cool is that?!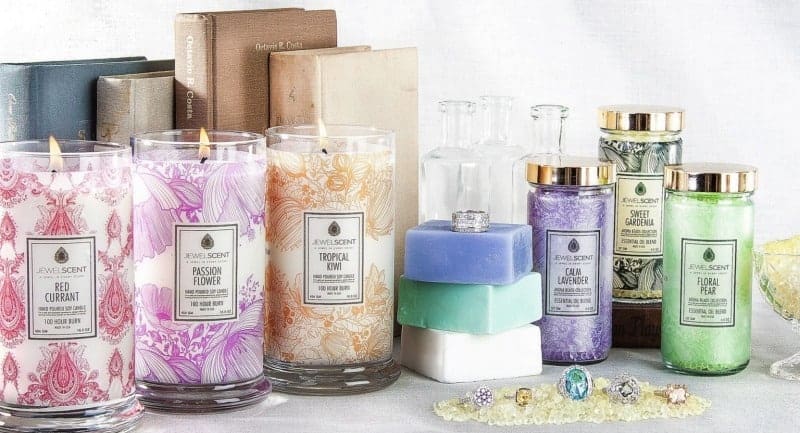 Independent Gemstra Boutique Owner Julie Waters sent in her one of her favorite JewelScent products for inclusion in this year's Mother's Day Gift Guide. The Waterlily Peony Moroccan Argan Oil Jewelry Hand Soap smells absolutely divine with scents of waterlily and peony infused with a hint of freesia. It makes a good, rich lather which cleanses and nourishes your skin, and inside you will find a delicately wrapped piece of jewelry as a surprise! The hardest part is having to wait to see what jewelry your bar of soap will reveal!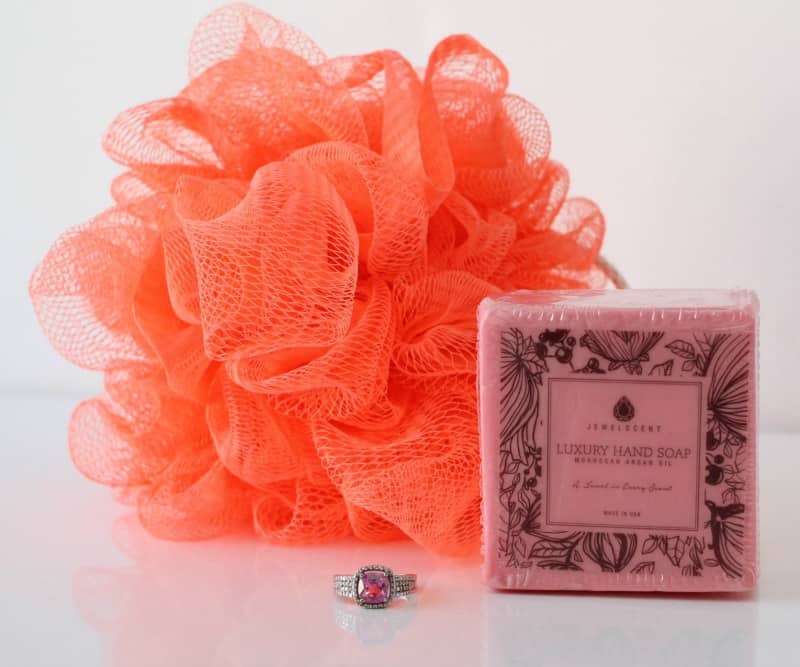 JewelScent is just one of the amazing product lines that Gemstra has to offer – and as a Gemstra Consultant, you can pick and choose which products you want to carry in your very own online boutique! You can choose from jewelry, skin care, nail wraps, home decor and more! Gemstra wants to give you the power to represent products that you love and feel passionate about – one of the biggest keys to success in our industry. You can shop all of the different brands in one place on Julie's website, and if you want even more you can join her team to start an online boutique of your very own!

I am excited to offer one of my readers a $25 Shopping Spree from Independent Gemstra Boutique Owner Julie Waters so you can choose which one of her amazing products you want to try! You can enter using the RaffleCopter widget below! Good luck!
This giveaway has ended. Please check out our most recent Gift Guide to find active giveaways.