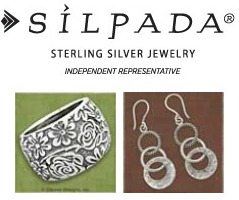 We all know that the Party Plan Industry has the best products in the World.  But sometimes you run across a Company whose products and mission to help others are equally as amazing.   Silpada is one of these amazing companies with their Silpada Foundation.
The Silpada Foundation is committed to improving lives around the world. We think everyone deserves a little Silpada-ish sparkle in his or her life, so the proceeds generated from the Silpada Foundation will benefit the health and education of women and children everywhere.
Silpada jewelry – one of the leading home party plan jewelry companies on the market today – offers an exquisite line of sterling silver jewelry designed by artisans all over the world.  Each piece is a fashion forward work of art that any woman would be proud to wear.  Their mission of "Giving Back In Style" is equally as beautiful.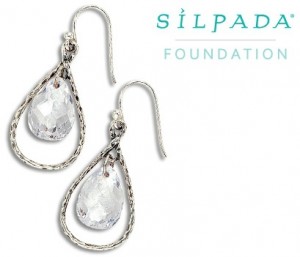 To me there is nothing better than purchasing a beautiful piece of jewelry and knowing that you are helping other women just like you.  Each year the Co-Founders of Silpada work with their design team to create an exclusive piece of jewelry that will benefit the Silpada Foundation. This year these beautiful cubic zirconia and sterling silver earrings will send $10 to the Silpada Foundation with every purchase.  Independent Consultant Frenttress Villani sent me this pair of earrings as part of the Christmas in July Event and they are absolutely beautiful.  The large drop stone has so much sparkle but they are light weight enough to be worn all day every day.  It is the perfect piece to "purchase with purpose" for yourself or as a gift.
You can see everything that Silpada has to offer and see how you can get more involved with the Silpada Foundation on their website www.Silpada.com.