How many times has a scent triggered a memory for you?
Perhaps walking through a busy downtown sidewalk you catch a whiff of the local bakeries daily offerings and it reminds you of winters at Grandmas helping her bake pies.
Maybe it's the scent of a passerby cologne or perfume that reminds you of an important person in your life.
Or it's the scent of a baby that reminds you of the days when you snuggled your little one through nighttime feedings and those days of swaddling. I know for me (and for many according to scientific research) my sense of smell brings back memories as well as affects my mood even.
When I'm down and out in the dregs of winter lighting up a fresh fun scent that gives me the thoughts of the beach and sun and all things summer perks me right up, while the scent of baked goods reminds me of family gatherings and laughter.

Gold Canyon
Independent Gold Canyon Consultant Joyce Menyasz is there to provide you with the perfect products to help you bring back those memories with their "Worlds Finest" Candles.  
Gold Canyon Candles offers a variety of products for home fragrance including scented candles, sachets and room sprays as well as wickless fragrance options, candle care products, cleaning products (all natural) as well as a full line of body care essentials and even home decor products!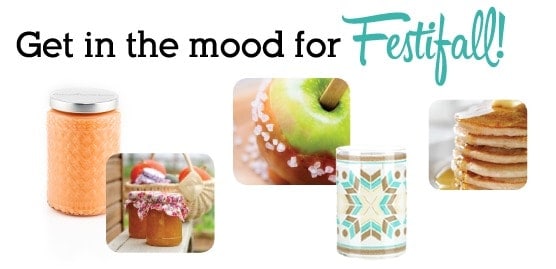 I own many scent products but one of my favorites is my Gold Canyon Scent Warmer and Scent Pods as I can easily pop in a Scent Pod into the warmer and turn the warmer on with the timer that auto shuts off after the designated length of time (4, 8, or 12 hours) 
I have one in the Party Plan Divas office and I think it really increases my productivity when I have something nice to sniff while I work.   
What I really love is if I leave the office I don't have to worry with it being left on because it's on a timer and I most certainly do not have to worry with an open flame in my office.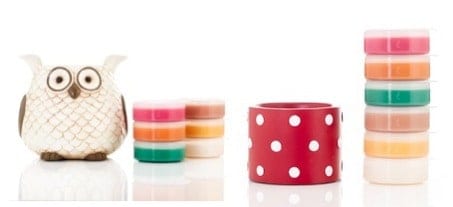 The Gold Canyon Diffusers are another great flameless and carefree scent option for nearly any room in your home or office as you don't even need an electrical outlet.
You simply choose a Diffuser that suits your taste along with a Diffuser Fill scent that pleases you and you now have a simple and clean way to provide pleasing fragrance for your space.
Gold Canyon also gives back and that is important to them and their consultants.  
By purchasing a Candles for a Cause Pink Sugar Cookie Candle you are helping Gold Canyon to make donations to the Breast Cancer Research Foundation through their Candles for a Cause program.  
There are also Candles for Kids that provides funding for the Prayer Child Foundation or the Red Apple Crisp for Troops Candle that provides funding for Operation  Homefront or Canadian Forces Morale & Welfare Services.

When you host your own Gold Canyon Candles Scent Mixer (party) you are combining Fun, Friends, Fragrance and Freebies!  That's the perfect recipe no matter your favorite scent.
When you hold your party at home or in your office or perhaps with a friend, you are guaranteed to have a great time laughing with friends and earning free and discounted Gold Canyon Products.