If you have ever been frustrated by how much time and money you spend cleaning, by how ineffective many "natural" cleaners are, or by how many harmful chemicals are in the products you use every day, then H2O at Home is for you!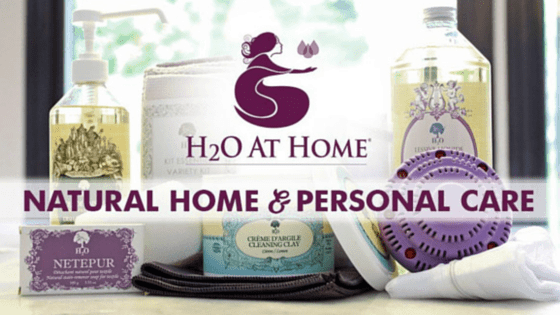 I am excited to share two of the best products I have ever found for cleaning up spills and messes from kiddos- the All Purpose Glove and Netepur soap.
One of our most loved products is the All Purpose Glove, and for good reason! People like to call it the "Magic" Glove because it can clean so many different surfaces.
What makes is so magic about it, you ask? It sure doesn't look like anything special!
This glove is made from the same microfiber technology as our Chiffonnette cloths, but the fibers are not woven or knitted… which means they will not snag on rough or uneven surfaces.
This construction allows you to clean carpets, sofas, screens, brick, stucco, leather, suede, car interiors, and more!
When you combo it with our Netepur stain removing soap, you have an unstoppable pair.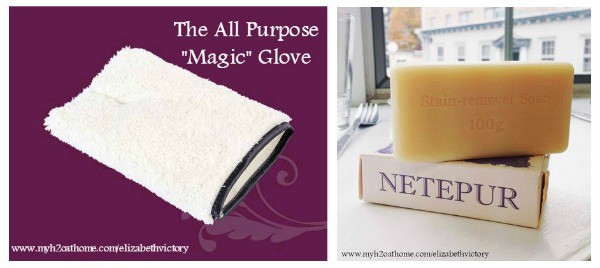 The Netepur Bar is an enzymatic bar containing fatty acids from coconut and palm oil, meaning that it can literally break down and eat away the stain.
I have used it to remove ballpoint pen, permanent marker, grease and oil from cooking (even if it has gone through the dryer), grass, spaghetti sauce, and more.
It is the perfect companion for our microfiber products, too! Microfibers are a double-edged sword because they are designed to trap the dirt they pick up.
At some point, though,  you want them to let go of that dirt so they are clean for next time.
That is where the Netepur comes in; you can wash the Glove in the sink or the washing machine, using the bar as a pretreater.
​
My personal favorite use for the Glove is to clean screen doors (yes, that picture down there is MY screen door!)
I love it because, honestly, WHO has time to clean their screens?! It is such a pain, and because of the hassle we just leave them dirty.
With the Glove, you get it damp with water, wring it out, and wipe it over the surface. Tad Da!
Now when there is a nice day and you open the windows to let a breeze in, all of the dust isn't being blown back into your home. 
Even better, the Glove can be used on a lot more than just screen… here are just a few of my favorite before and after photos.
These jobs are easily tackled with just the Glove, H2O, and in some case a tad bit of Netepur soap.

Want to see the Glove in action? Click HERE to see a video of me cleaning my screen door with just the Glove and H2O.
Cleaning doesn't have to be complicated, costly or dangerous, and I am on a mission to spread these simple, safe options.
When we think about how much moms do for us, these products are an amazing way to give back.
They make cleaning easier and faster, so moms have more time to do the things they love instead of the things they have to do.
They help save money, so moms have can spend more on what they want to instead of what they have to. Most of all, these products help give moms clean, beautiful, and healthy homes!
Save Mom time, money, and frustration all year long with an H2O at Home gift; make it even better by pairing it with a homemade coupon book to help with the chores!
If you are curious to learn more about H2O at Home or would like to order a gift, you can check out my website at www.myh2oathome.com/elizabethvictory, or contact me directly. I look forward to talking with you!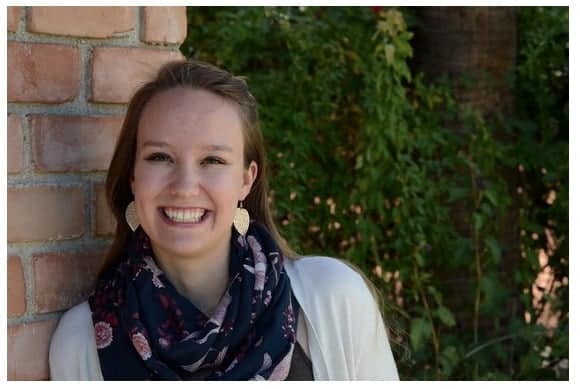 Thanks for stopping by and letting me share about two of my favorite products, and don't forget to enter the giveaway for a change to win a $50 shopping spree!