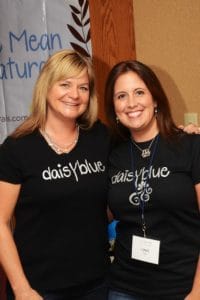 Are you looking for an inspirational speaker to train, motivate, and inspire your team? Do you need some fresh ideas, a successful system, and practical advice that you can begin using right away?
Lynsey Jones, The Party Plan Coach, and the Diva Success System is exactly what you are looking for! Lynsey brings real-time training to this ever-changing industry in easy, manageable steps for success! With her "Work 30 Minutes Per Day" system she has trained and helped thousands of Party Plan Consultants worldwide become Top Leaders. She is changing the face of the typical "Direct Sales Trainers" with new ideas, new training, and new strategies for today's Party Plan Industry. 
.
.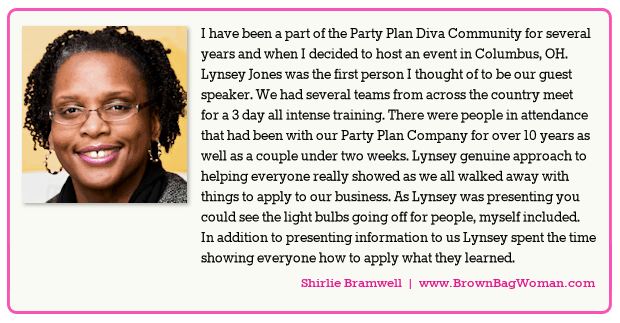 Speaking Engagements
Conferences and Conventions are an enormous asset to the Party Plan Industry. Finding a top keynote speaker to boost your attendance and leave your Consultants "raring to go" is a crucial part of Convention planning. Lynsey believes the best success comes from a customized training program specific to your company, which includes your Mission, Key Products, and Leadership System. With a few easy steps, you can achieve a fully customized presentation, resulting in higher sales and consultant retention.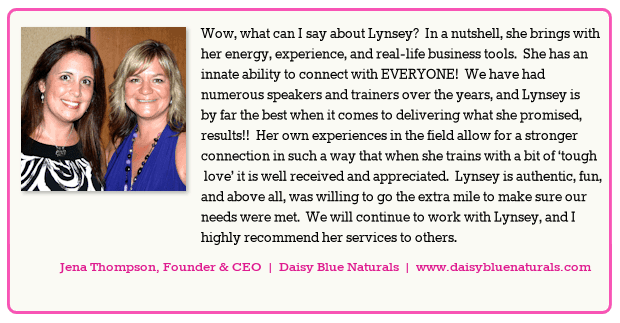 Training Webinars
Bring the PartyPlanDivas Success System to your Consultants as often as you would like with Live training webinars customized for your team! Each Webinar comes complete with a printable workbook to distribute to your Consultants to follow along. These dynamic trainings are jam packed with real ideas that your Consultants can implement right away. Schedule Webinars weekly, monthly, or quarterly to meet your Consultants needs.
Topics Include:
10 Traits of a Leader
90 Day Action Plan
Booking Parties
Booths, Fairs, and Expos
Branding Your Business
Building Your Business On A Budget
Catalog Party Success
Customer Care
Facebook Pages, Groups & Parties
Gardening (Planting Seeds of Success)
Hostess Coaching For Spectacular Parties
Instagram Success
Leadership Basics
Recruiting Basics
Social Media Success Series
Summer Bookings
Time Management and Organization
Tools For Success
Consulting
Whether your Company is brand new or already established, Corporate Consulting can provide you with the support you need to maximize your success! From Strategic Planning to Success Plan Development, Lynsey will help you to organize, develop, and implement programs to increase revenues, recruiting efforts, and consultant retention at all levels. After an initial consultation, a customized package will be created to assure you receive the maximum benefits in the fastest amount of time. All Consulting is kept confidential, and exclusive to each Business Owner.
Consulting Services include:
Strategic Planning: Plan each quarter in the areas of Sales, Recruiting, and Training
Sales Systems: Customize, Develop, and Implement Sales Systems that will excite your sales force and increase your revenues
Success Plan Development: Design a Success Plan that will support new and existing Leaders within your organization
Customized Training Programs: Support your Consultants by supplying them with the education and training they need to be successful! Using the Diva Success System's 6 Weeks To Success, you can begin each new Consultant on the right path for greatness.
Leadership Coaching: Give your top Leaders all of the tools they need for lasting success. Improve performance on a daily, weekly, or monthly basis.
Please Contact Us with any questions or to schedule a consultation.