Like most Direct Sales Companies, Initial Outfitters was founded on a dream. Alicia and Jim Storbeck had dreams of owning their own company and leaving the corporate world they were in and experiencing layoffs and "glass ceilings".
In 1997 the Storbecks left the corporate world and did just that, launched their first company with overwhelming success.
After many years of hearing their customers talk about how they would love to find a way to make extra income but have a flexible schedule like with that of Direct Sales the Storbecks and Beth Reeves (an employee who started working for them while in college), Initial Outfitters was born in 2006.
With the vision that Initial Outfitters would be more than just another direct sales business, the company partnered with Charlie's Lunch Ministries which helps feed both physical and spiritual needs through their ministry.
Through collections made, Initial Outfitters fully sponsors 13 lunchrooms in countries like Mexico, Guatemala and India. You can read more about the Charlie's Lunch project on their website.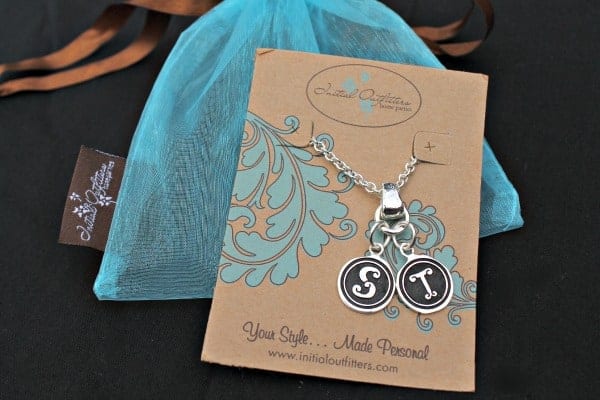 Independent Initial Outfitters Consultant Amy Henderson contacted me to participate in the 2014 Mothers Day Gift Guide and I immediately knew what we should bring you for review.
Because this is a Mothers Day review what better way to show mom you love her or for a mom to show her love for her children than to create your very own Initial Outfitters Generations Collection Initial Charm necklace.
With the Generations Collection you can tell your story that is unique to you by choosing various styles and colors of engravable or pre-made initial pendants as your focal point, then your chain and finish your piece by choosing one or more accent pieces from initial charms to dangles and even inspirational charms.
I chose these beautiful silver with black background initial charms for each of my Little Divas as my accent charms and a beautiful main charm engraved with my initials (or actually my initials to be) for my focal point.
The Charm holder chain has an adjustable length from 16"-19" and is silver plated.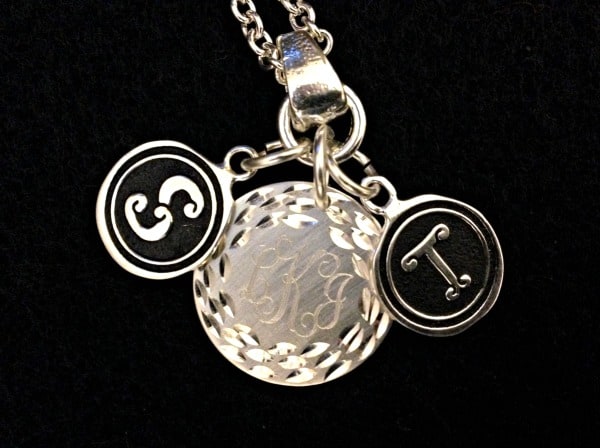 I have received many questions asking where I found such a beautiful and unique piece of jewelry and I'm always excited to tell them they can build their own unique piece with an Independent Initial Outfitters Consultant like Amy Henderson.
Customers can build their own Generations Collection piece or purchase from the rest of the collections offered by attending or hosting an Initial Outfitters home party or by directly contacting their consultant.