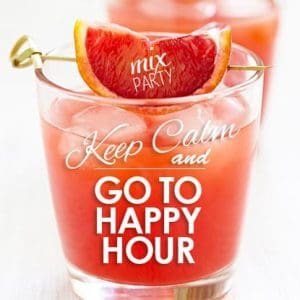 Joining the Mix Party Founding Mixologist Club is Oh-So-Easy!
Making the decision to join a party plan company can seem daunting, especially as there is LOT of the same old noise out there.
Mix Party – Ground Floor Direct Sales Opportunity
People often wonder is there something new, something different out there…
Mix Party. Social Selling meets the Happy Hour! Wine Cocktails, Sparkling Bubbles and Gourmet Goodies.
At Mix Party we've made the process easy and transparent – plus, you'll have our full support every step of the way! The Mix Party Social Selling Team make sure you're comfortable, informed and ready (to entertain and make some actual real money). They've appointed an experienced, and amazing Sales Leader who will personally guide you through the entire process from discovery to sign up.
You'll begin with a personal discussion of your goals, along with the opportunity and its benefits, and then our Sales Leader Jenny will be available for any follow-up questions you may have. She's just a phone call, text or email away!
Once you're ready to register and join, she'll walk you through a quick sign-up process. Together, you'll go over the details of the ordering process, resources available to you and how to set up your Mix Party Facebook Fan Page. All total this process takes about 45 minutes – easy peezy!
Here's what one of our Founding Mixologists had to say about the process of signing up:
"It took about 5 minutes. The hardest part for me was choosing a kit! Once I got signed up received my congratulations email I was able to view my back office and received outstanding help with setting up my Fan Page correctly." ~ Roslynn, Mix Party Founding Mixologist
Here's what brand new Mixologist Mandie Morales has to say about her new Mix Party business: "Mix Party is bringing Happy Hour into homes? I'm in! I took the PLUNGE and I'm bringing Mix Party to Jersey! My Leaders have already proven to be supportive, welcoming and fun loving and I feel like I fit right in! This is going to be the ride of a lifetime. Cheers!"
What Happens After You Join Mix Party?
The Mix Party Fast Start Program rewards you for achieving your goals. A super cool incentive program for your 30-60-90 days.
After you've joined, you'll be welcomed into a closed Facebook group available to all active Mixologists where we have discussions, home party idea sharing and lots of great networking and communication. You'll also have access to information provided by the Mix Party Home Office to share across your social networks such as Facebook, Twitter and Pinterest.
Joining is a breeze, and is from as little as $99! Staying connected and informed is guaranteed. When will you join the Cocktail Revolution?
**********
Disclaimer: This is a guest post.  Party Plan Divas is not responsible for the above content and does not endorse, approve, or certify the information above, nor does it guarantee the accuracy, completeness, efficacy, timeliness, or correct sequencing of such information.   We encourage you to research any opportunity you are interested in by contacting the advertising consultant listed above.