I try not to spend a lot of time on Facebook these days because I found it to be such a huge time-suck, but there is one thing that makes me stop everything I am doing and watch EVERY TIME… and it is those nail art tutorials. Have you seen those?! They are amazing!!
I have watched everything from Halloween themed Nails to cracking techniques to cartoon characters being perfectly created on fingernails in a flash. They make it look so easy, too, right!?
So I went to the store, purchased a ton of polishes and tools… and let's just say that was an epic.fail. EPIC. 
Thankfully, there is an easier way to get perfectly decorated nails without the nightmare that was my DIY attempt – Jamberry Nails.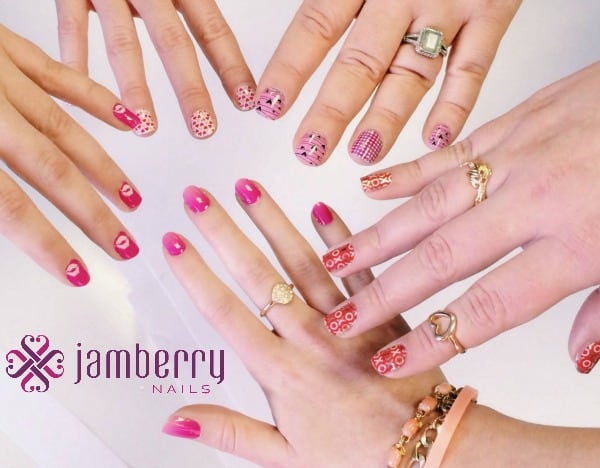 Jamberry Nails makes having beautiful designer nails a breeze. Their revolutionary nail shields and applied easily using the heat of your hair dryer!
Plus, no matter if your nails are long or short, you can make them super cute by positioning the Jamberry Nail Shields just right. In a matter of minutes you can go from boring to beautiful!
You can even make your toenails match!! Who doesn't love super cute tootsies!?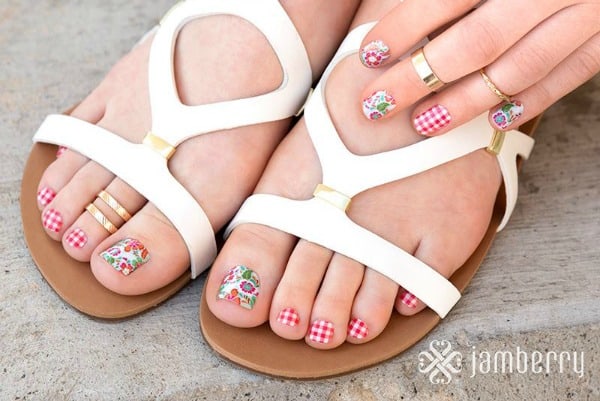 Independent Jamberry Consultant Tammy Gallant sent me these beautiful Jamberry Nail Shields for inclusion in the 2015 Diva Holiday Gift Guide.
What I love about these is how they give my nails the "lacey" look, and go perfectly over any color I choose to let the color peek through. It gives them the sexy/spooky look – perfect for Halloween!
I am totally going to paint my nails a bright orange and then apply these over them for my Halloween party!!!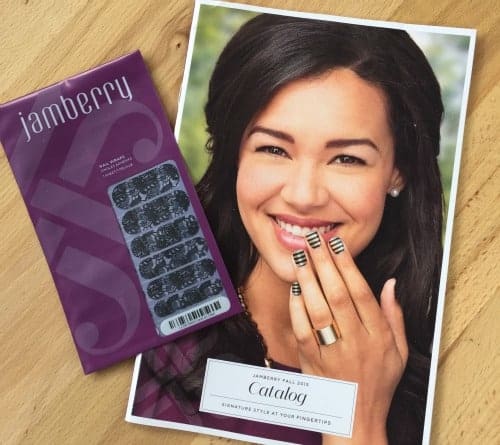 Nail Shields isn't all that Jamberry has to offer! They also have nail lacquer, gel nail polish, manicure accessories, and more!
As a Jamberry Hostess you can earn free and discounted products sharing how easy super cute nails can be right in your own home!
As a Jamberry Consultant you can build a business with these super fun, super trendy products.