I am a HUGE fan of rose gold jewelry. In fact when I purchased my Apple Watch last month I actually went with the larger size because they did not have the smaller one in the rose gold – I was that in love with the rose.
So when I read that Independent Jewels by Park Lane Consultant Sharlene Moss was sending me the Chic Necklace in Rose Gold, I was super excited! It was absolutely perfect!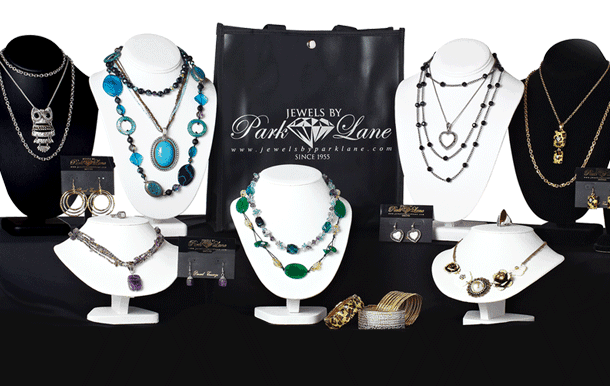 Jewels by Park Lane was founded in Chicago in 1955. Since then they have been defining the `The American Dream`as the world`s leading direct sales jewelry party plan company. 
The matching value Bonus Item for customers, the Five Star hostess reward program, and the opportunity to have a home-based business as a Park Lane representative are just a few of the extraordinary incentives that make Park Lane an industry leader.

The Chic Necklace is a long chain featuring stations of interlocking O-rings. You can wear it long – which gives the illusion of looking thinner – or double it up for a layered look.
You can even put the clasp through the large O-rings to give a triple layer look! I love how versatile it is!
The Jewels by Park Lane Chic Necklace comes in four different finishes – hematite, gold, silver and rose gold.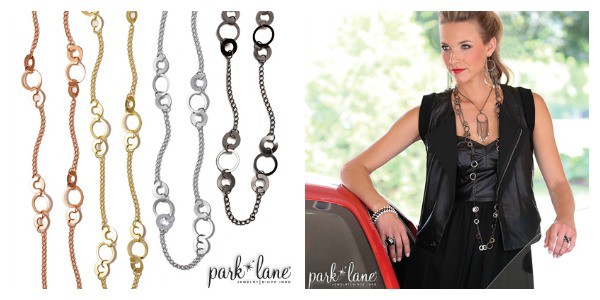 You can earn hundreds of dollars in free jewelry by hosting a Jewels by Park Lane party in your home or office.
As a Jewels by Park Lane Consultant you can build a business with a company that has been producing beautiful, chic jewelry for more than fifty years!