We may just be getting into Fall here on the Gulf Coast, but my skin is already feeling the effects of the weather change. Every year I deal with horrible dry skin – in part due to the fact that I probably do not drink enough water!
All season long I deal with dry hands, dry elbows – sometimes to the point of cracking.
Thankfully this year I should not have to suffer with the help from Independent Jordan Essentials Consultant Patti Henschen.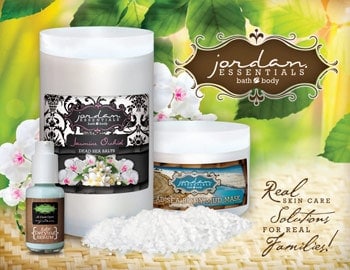 Jordan Essentials offers safe skin care solutions for the entire family! Originally Country Bunny Bath and Body, Jordan Essentials has been offering quality, natural skin care since 2000.
Jordan Essentials has grown a lot in the last 15 years – from their beginnings of just lotions and skin care to now include an impressive line of body care, essential oils, baby care, mineral makeup and more!
I have used several Jordan Essentials Products and have always loved their packaging – as it is just perfect for holiday gift giving!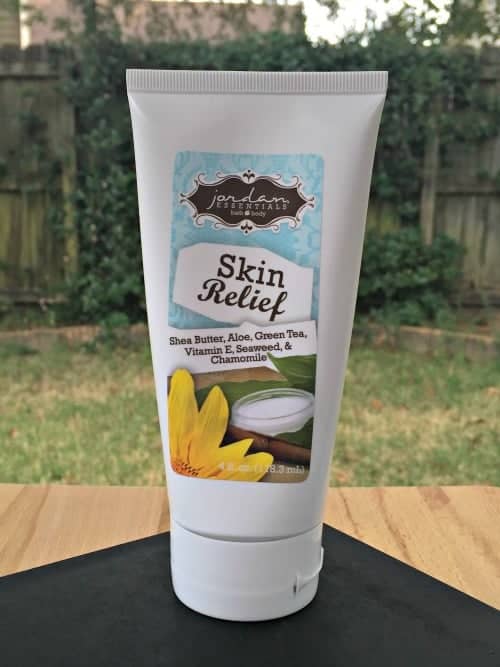 Patti sent me a tube of the Jordan Essentials Skin Relief Cream to help me keep my skin soft and moisturized all winter long.
This enriched, thick, body lotion will soothe and care for the driest of skin.
The Jordan Essentials Relief Cream is super powered with Shea Butter which is clinically proven to heal skin and reduce inflammation. Proprietary blended with nutrient-rich Aloe, Green Tea, Seaweed, Chamomile, Jojoba, Vitamin E, it also smells amazing!
Keep a tube close by in your family medicine cabinet for windburns, sunburns, scratches, and skin irritations.
As a Jordan Essentials Hostess, you can earn free and discounted products while having a run relaxing shopping experience with your loved ones.
As a Jordan Essentials Consultant, you can build your business sharing these high-quality skin care products.