I love choosing specific gifts for specific people on my holiday shopping list – something that just fits each individual person perfectly.
I put a lot of time and thought in to each gift, which is why I love when I can customize something to make it just right.
When I discovered KEEP Collective Jewelry – a subsidiary of Stella & Dot which I already loved – I knew this was going to help my holiday shopping (and my own personal shopping *ahem*) tremendously.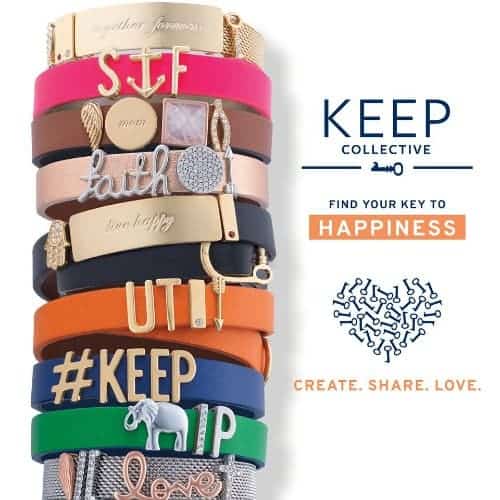 KEEP Collective is a unique idea on custom jewelry. You begin with a bracelet or necklace "Keeper" and then add "Keys" that tell your story.
They offer leather bracelets, metal mesh bracelets, silicon bracelets and several different pendant options.
I love the silicon bracelets for those impossible-to-buy-for teenagers! (I know – I have one!)
 I have been the proud owner of a rose gold mesh Keeper which I love, and I was excited to try out the leather one for the 2015 Diva Holiday Gift Guide!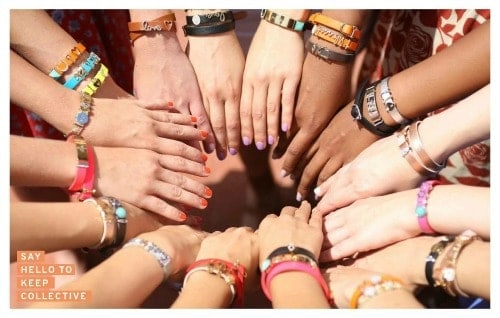 Independent KEEP Collective Designer Stephanie Parham sent me a Pop Pink Leather Bracelet with Keppers that are… well absolutely perfect for me.
One thing I love is that the clasp is not like a normal leather bracelet – there is no little stopper to push through!
The key shaped clasp holds snugly in place all by itself! I can't tell you how many bracelets and watches I have ripped with those holes!
This one will stand up to the test of time!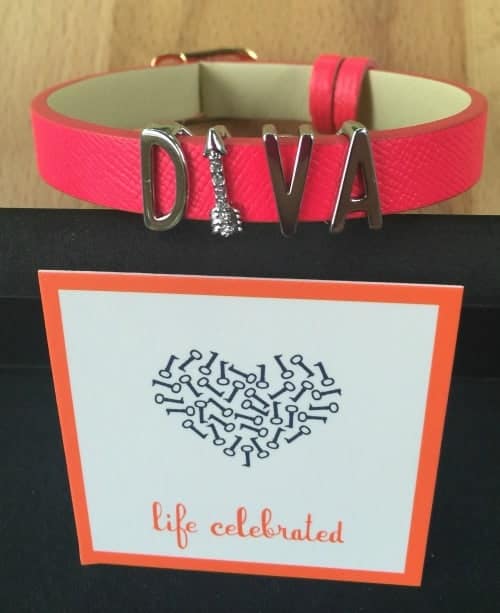 The possibilities with designing a KEEP Collective Keeper are truly endless. Like Stephanie shows in my Diva Keeper, you can use symbols in place of letters to make it even more chic!
They Keys simply slide on to make any combination you wish! They have hundreds of Keepers for any occasion – baby, bridal, college, animals… all kinds of cool stuff.
KEEP Collective has made designing your own jewelry simple and fun! They have also made gift giving a breeze!