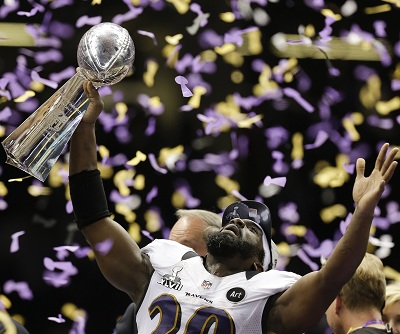 Yesterday was a huge day for football here in the United States as we held the 47th Super Bowl Game between the San Francisco 49ers and the Baltimore Ravens.  As most of you know, just a few weeks ago I attended the NFC Championship game which was between the Atlanta Falcons and the San Francisco 49ers – the game that sent the 49ers to the Super Bowl.
During both games, the San Francisco 49ers showed very little action in the first half of the game.  Both Half Times during the NFC Game and Superbowl Game had the 49ers way behind in points.  However, in both games, they came out for the second half with a new drive, a new passion, and a new fervor for the win.
In the NFC Championship Game it was enough for the win… last night, however, it was not.  And the Baltimore Ravens – the team who played a full 60 minutes of football and not just the second half – took home the Vince Lombardi trophy, and the title of World Champions.
Lessons from the 47th Super Bowl Game
I went to bed last night wondering how many people only play the second half?  How many people relax in the beginning of the year, only to get all fired up and try to reach their goals in the second half – instead of "playing" the full year?
I am not sure if the Ravens are truly the best team – but they were the best team last night, and through injuries, bad calls, and a 35-minute power outage to the stadium, the Baltimore Ravens "played" every minute of that game, and because of that, they were victorious.
In the "Super Bowl" of life – are you playing all 60 minutes?  Or are you waiting on Half Time to get engaged in the game?   We are in the First Quarter, Divas.   Which team will you be?