If you follow me on Facebook or Instagram, you may have noticed a few posts about my hair. See I struggled with brittle, breaking hair for years, and finally, about a year ago I started working on getting stronger, healthier hair.. which has been great.
Except for one thing… I do not know how to FIX long, thick hair.
Growing up I was always doing sports or at the beach – two activities where a ponytail is completely acceptable. Now that I am older – and have super long, super thick hair – I feel like a teenager again learning how to fix it. (I am embarrassed to admit I can not even really braid it!!)
Thankfully I have friends like Independent Lilla Rose Consultant Kathleen Coffee who offers gorgeous hair accessories that give me beauty and sparkle… even when I have no idea what I am doing.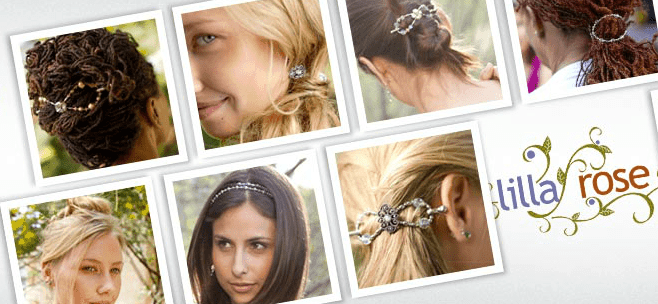 Lilla Rose offers beautiful hair accessories for every hair type. From thick and curly to fine and straight, their FlexiClips, Bobbies, U-Pins, and more will help you tame your locks in style.
I am a huge fan of Lilla Rose and I actually wear a set of U-Pins every time I work our coffee shop. They are perfect for putting all this hair up in a bun in seconds.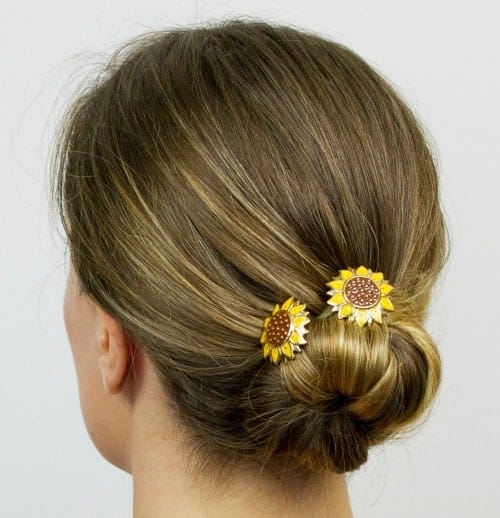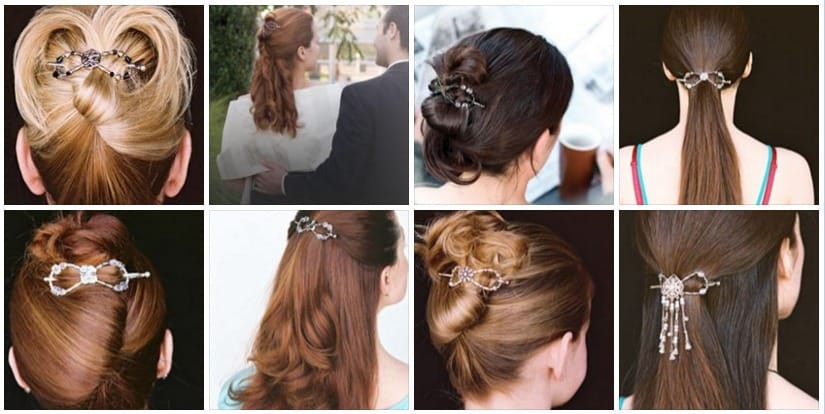 The real stand out product for Lilla Rose though is their Flex-Clips. These amazing little things are as functional and easy to use as they are stylish!
They have literally dozens of designs and can be easily dressed up or dressed down depending on your occasion.
Flexi-Clips come in several different sizes (yay I finally need one larger than the smallest one!) and can be as simple as a little silver star or elaborate with hanging jewels!
Kathleen sent me a couple of her favorite Flexi-Clips for inclusion in this year's Mother's Day Gift Guide.
Now I have featured Lilla Rose a few times before, and what I am always impressed by every time I review them is their quality and how unique each design is.
These three are all so beautiful – the pictures never do them justice – but I love that they are all completely different!
I can see each one being perfect for a different occasion and matching a different outfit!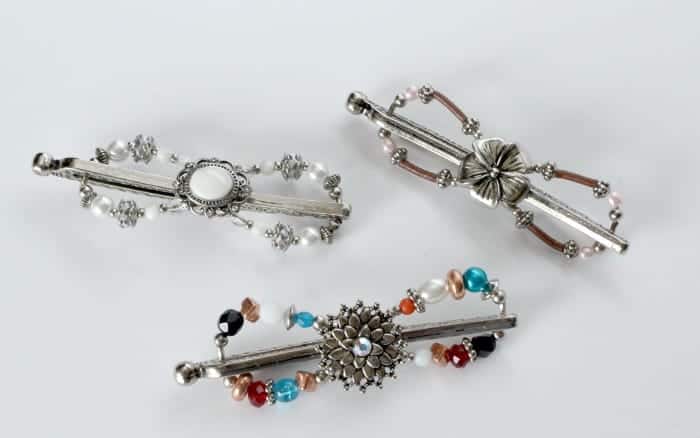 Lilla Rose offers beautiful, unique products, exclusive hostess benefits, and a generous compensation plan for their Consultants.
Whether you are needing to tame your tresses like yours truly, want to have a fun party with you and your girlfriends doing each others hair (hey – remember those from high school!?!) or you are looking to start your own fun business, Lilla Rose is for you!
Check out Kathleen's website to learn more about how you can get involved with Lilla Rose.